Ten of the best... Core i7 CPU coolers
So your processor doesn't lose its cool
Coolink Silentator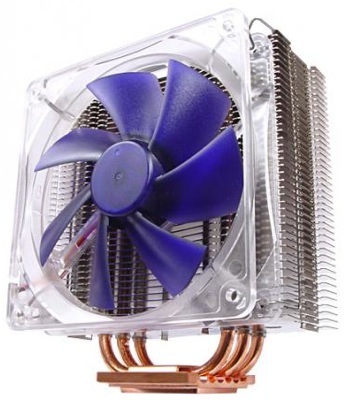 The Coolink Silentator is the result of a joint development between Kolink and the Austrian company behind the Noctua brand. In essence, Coolink has taken the Noctua NH-U12P and added a few tweaks to create the Silentator, so the two models have a fair amount in common. The mounting hardware is identical in both cases and the coolers look similar to each other. However, the base and heatpipes of the Silentator are evidently made of copper.
During our testing with an overclocked Core i7 920, the Silentator performed better than the Noctua when the loads were extreme. Coolink has supplied a 120mm fan with a three-pin connector along with an externally mounted controller so you can vary the speed of the fan. We're not sure why Coolink didn't simply use a fan with a four-pin connector.
The Silentator has performance that is marginally better than its Noctua rival and it also offers better value for money.
Reg Rating 70
Price £39
More Info Coolink's Silentator page
Intel standard cooler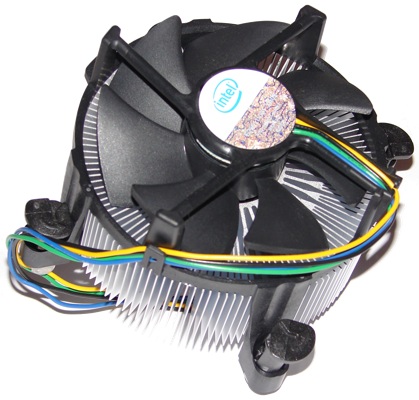 When you buy a retail Core i7 processor, Intel includes a cooler that looks similar to the units that have been paired with LGA775 Pentium D and Core 2 CPUs for the past few years. In fact, the cooler has been scaled up in size as the spacing of the four mounts has been increased on the Core i7. The result is a bigger cooler with a larger fan that has grown from 72mm for Core 2 to 88mm for Core i7.
Intel uses its regular mounting method of four quarter-turn push pins, and we found it was easy to install this cooler with the motherboard installed in the case. Added to that, the cooler is very low in profile and will certainly fit any motherboard on the market.
The cooler has reasonable performance at standard clock speed and is very quiet. However, the fan spins up audibly when the CPU passes 50°C and it hits full speed at 70°C. Our Core i7 920 nearly hit that temperature at standard speed when it was under load and it zipped past 50°C in the Windows desktop when we started overclocking.
The moral of this tale is that you should upgrade the Intel cooler when you start overclocking but it will do a decent job at the standard clock speed.
Reg Rating 70
Price £9
More Info Intel's cooler page
Sponsored: Minds Mastering Machines - Call for papers now open
Next page:

Noctua NH-U12P SE1366