Ten of the best... Core i7 CPU coolers
So your processor doesn't lose its cool
Noctua NH-U12P SE1366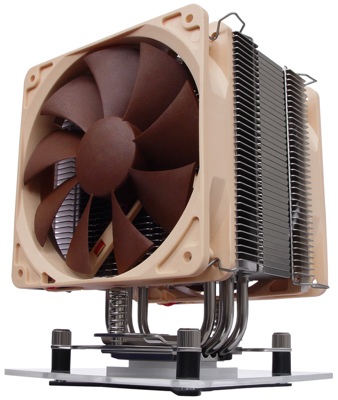 The Noctua NH-U12P SE1366 uses the same mounting system as the NH-C12P so, once again, you have to remove the motherboard from the case to install the base plate. The difference with this model is that the cooler stands vertically so you can install a 120mm fan on each side of the cooler, if you so choose.
The NH-C12P is big but reasonably low in profile, while the NH-U12P stands tall. However, it's no more bulky than the Akasa, Asus, Coolink and Thermalright coolers. Noctua supplies two NF-P12 fans which retail for £18 each, yet this cooler sells for the same price as the NH-C12P which only comes with one fan. The package also includes two sets of in-line resistors to control the fan speed.
When we overclocked the Core i7 we could see that the NH-U12P has better cooling performance than the NH-C12P in a straight fight when using a single fan. However, our testing showed that the second fan made only the tiniest difference to performance. We recommend you buy this Noctua and use the second fan elsewhere inside your case.
Reg Rating 75
Price £58
More Info Noctua's NH-U12P page
Thermalright Ultra-120 eXtreme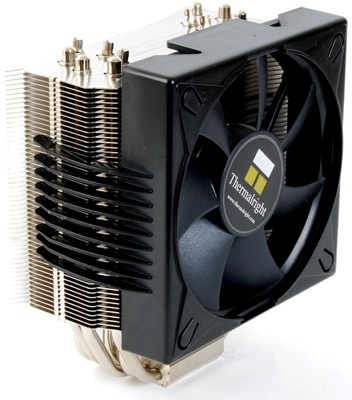 The eXtreme version of the Thermalright Ultra-120 has six heatpipes instead of the four you got with the original Ultra-120. It comes in two versions depending on whether you want AMD or Intel mounts, so you're only paying for the hardware that you want.
Although the Thermalright looks similar to the Coolink and Noctua coolers, it has a design that is both simple and effective. But it also suffers from some minor flaws. The cooler is attached to the back plate with an X-shaped bracket that is held down with four screws that have fairly strong springs so you need to lean on the screws to get the threads engaged while holding the bracket in place. It's essential that you have the motherboard laid flat on the bench to install this cooler.
The 120mm Thermalright fan has a three-pin connector and spins at a constant 1200rpm which makes it rather noisier than we would like. The fan clips into a plastic holder and we had no problem swapping it for the Akasa fan which quietened the Thermalright noticeably but of course that raises the cost of the cooler.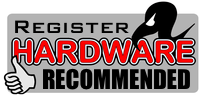 We can partially forgive the Ultra-120 eXtreme for the hassle during installation and the noise that it makes as it is an effective cooler that matched the performance of the Akasa.
Reg Rating 80
Price £46
More Info Thermaltake's Ultra-120 page
Sponsored: Minds Mastering Machines - Call for papers now open
Next page:

Zalman CNPS9900-LED