Nikon Coolpix S630
Powerful zooms do not a camera make
Performance was a mixed bag. Cramming so many pixels onto a small CCD means that noise can be problem, and at ISO 400, noise begins to become apparent. At ISO 6400, it's awful. Not only was the AF system slow but we were surprised at the number of frames that were out of focus, even though the AF indicator suggested the subject was in focus.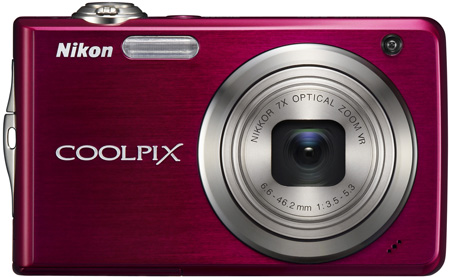 It takes decent photos, but Nikon can do better than this
The lens was also disappointing at the wide angle setting, offering the equivalent of a 37mm lens on a 35mm camera. On the plus side, colour reproduction was good and the VR image stabilisation system does help keep things rock steady at the extreme end of the zoom. The panorama feature works well, although it's a shame that the stitching isn't done in-camera, so you can review the results in the field.
Verdict
With a recommended price tag of almost £300, the Nikon Coolpix S630 is no budget offering, but when compared with other models in the same price bracket, it doesn't offer a great deal more. Sure, you get a 7x optical zoom, but we think a model offering a 4x or 5x zoom with a wider angle setting would be a more appealing prospect.
Other than that, there's not a lot that makes the Coolpix S630 stand out from the crowd. There's no HD movie recording, limited manual control and there are a number of handling issues. You'll get decent images in most cases, but little improvement over a camera offering 10Mp performance. This isn't a bad camera, it's just we expected rather a lot more from brand like Nikon. ®
More Compact Camera Reviews...

Kodak
EasyShare Z915

Canon
Digital Ixus 95 IS

Samsung WB500

Panasonic Lumix
DMC-FS7

Nikon Coolpix S630
It's got a quirky design, 7x optical zoom and several image stabilisation systems, but there's little else to distinguish it from other models at this price point.