Nikon Coolpix S630
Powerful zooms do not a camera make
A face detection system can focus on up to 12 faces in a frame, and there's also smile mode, whereby the Coolpix S630 automatically takes a shot whenever someone smiles. You also get blink detection and blink warning systems – the latter warns you that the subject appears to have blinked and suggests taking another shot.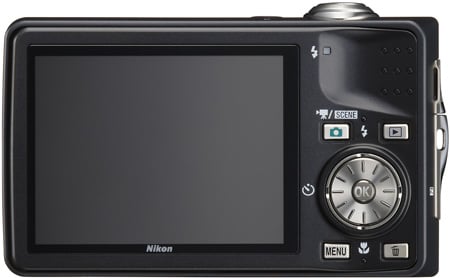 Continuous mode is fast but has a short duration
There are various in-camera editing features, including Quick Retouch, which offers three adjustment levels for contrast and saturation. In this mode, your original shot is displayed alongside the tweaked version for comparison. If you're happy with the results, press the OK button and a new copy is saved along with the original.
Nikon makes a big noise about the Coolpix S630 offering no fewer than four image stabilisation systems, but this is really is stretching the point. The IS technology consists of a sensor-shift-based Vibration Reduction system, High ISO setting (up to 6400), a Motion Detection system which detects camera movement, and Nikon's Best Shot Selector (BSS), which fires off ten consecutive frames and selects the sharpest. And there are other areas where you don't get quite as much as you think.
A sport continuous mode lets you shoot at a whizzing 11f/s, but in the process, the file size is limited to 3MP or less, and the ISO bumped up to the 6400-3200 range, so image quality is reduced a fair bit. It's also restricted to around 20 frames per shoot.
Movies are limited to VGA and QVGA resolution at 30f/s or 15f/s, but HD movie recording is not offered. Finally, Nikon provides the camera with no paper documentation, not even a quick start guide – you have to view a PDF file from the supplied CD-Rom. A second CD-Rom includes the usual photo management software, plus ArcSoft's Panorama maker.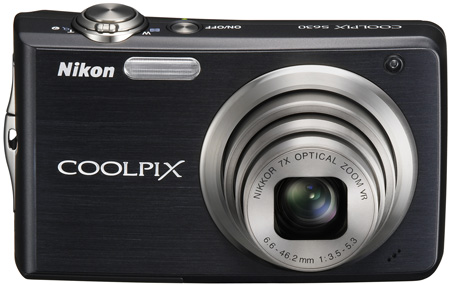 12Mp resolution but no HD video option
When it comes to handling, we were not quite sure why Nikon has gone to all the trouble of giving the Coolpix S630 a curvy design, because the top edge of LCD screen removes most of the curvature. On the right hand side is large indentation, which can be used as a thumb rest, but quite frankly, it's not that comfortable using it for this purpose, especially when operating the shutter – we preferred placing our thumb under the camera body.