Nikon Coolpix S630
Powerful zooms do not a camera make
Review Some products remind you of certain things, and in the case of the Nikon Coolpix S630, it's a banana. You can't help but notice the curvature of the camera body, which sweeps gently towards the right. But although the Coolpix S630 comes in a variety of colours, yellow isn't one of them.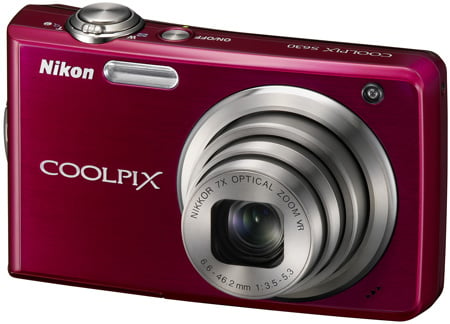 Nikon's Coolpix S630
This is a camera designed for the point-and-shoot photographer. Yet having a 7x optical zoom means it offers more than the average compact when it comes to focusing on your subject. Despite its respectable zoom, the Coolpix S630 remains a compact camera, measuring 96.5 x 57.5 x 25.5mm and weighing around 160g with battery and card. On top, is a small power button, shutter button and zoom rocker. The back is dominated by a 2.7in LCD screen composed of 230,000 dots.
On the right, is a tiny flash indicator light, a small camera mode button and playback button. Below is a multi-controller which has a central OK button and can be used for selecting macro, drive move, flash mode and exposure compensation. For some reason, Nikon has hidden the exposure compensation logo on the right hand side of the body, so it's very easy to miss this function.
On a happier note, the multi-controller utilises a scroll dial that enables easy menu selection. At the bottom are menu and delete buttons. On the right is a small, and not very substantial, plastic cover hiding a mini USB port. Underneath is a cover for the Lithium-ion battery and SD/SDHC card, plus a plastic tripod bush.
The Coolpix S630 features a 1/2.3in CCD composed of 12Mp (effective) with a top image resolution of 4000 x 3000, going down to 1920 x 1080, shutter speed range of 1/1500-2 seconds – this extends to 1/4000-1/15 sec in sport continuous mode. The Nikkor 6.6-46mm, f/3.5-f/5.3 lens is equivalent to a 37-260mm zoom on a 35mm camera.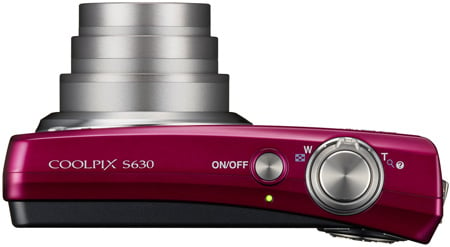 Faster ISO settings drop the resolution to 3Mp
With an ISO range of 64-6400, the Coolpix S630 only takes 3Mp images for the ISO 3200 and 6400 settings. The camera has 15 scene modes with the usual suspects, portrait, landscape, food, sunset and panorama, plus Nikon's D-Lighting technology to tweak the contrast and brightness of your shots.
COMMENTS
Realistic photo examples?
It's all well and good taking test photos of bright sunny days, but I imagine most Reg readers take, for the most part, the kinds of photos I do: shots of our friends and family. These photos are often taken - gasp - indoors.
I have a Coolpix S560 and it is utterly incapable of taking a clear, unblurred shot indoors on the automatic settings. "I think there's something wrong with your camera" is something I've heard a lot. Now yes, I can bump up the ISO by going through a few menus. But if I'm going to make my own judgments about light for every shot I may as well use an old 35mm Nikon.
Is this camera an improvement? Who knows!
Come on Reg - let's see some real-world photos. We don't all spend all our time in sunny parks, much as we might like that.
# HA HA
http://www.reghardware.co.uk/2009/05/29/review_compact_camera_samsung_wb500/
£100 cheaper does everything here better and HD video...
Nuff said.