Amiga Forever updated for Windows 7
Geriatric User Interface?
Cloanto has released the latest version of Amiga Forever, its bundle combining the one-time Commodore operating system, "classic" hardware emulators, games and other assorted "items of historical interest".
Amiga Forever 2009 essentially provides full Windows 7 compatibility.
The emulators are open source and readily available separately, but the OS and other system Roms are licensed to Cloanto. That said, if you still own an Amiga, tools exist to copy the contents of its Rom chips.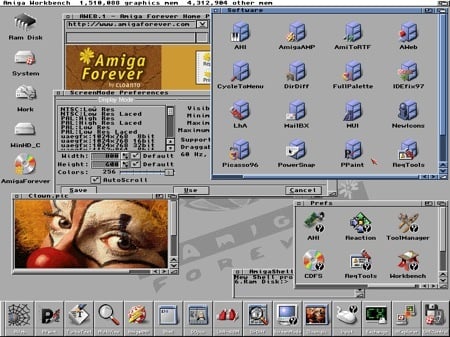 Amiga OS: Aqua? Aero? P'shaw...
The Cloanto package is available as a Value Edition which bundles 50 games with the emulator and Workbench 1.3 Rom file. The Plus Edtion ups the games count to 100 and includes all the versions of the OS from 1.3 to 3.x. It comes as a burnable .ISO file that makes a bootable disc.
Finally, the Premium Edition provides the Plus Edition on CD and adds a couple of DVDs containing videos featuring the great and the good of the (hugely bearded) Amiga world, and made during the 24 years since the original Amiga was launched.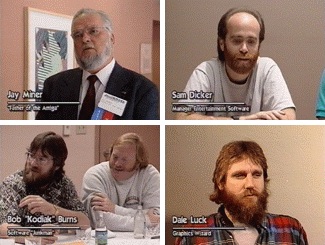 The Premium Edition contains two DVDs of videos for Amiga fans and beard buffs
The three releases are priced at €9.95, €29.95 and €49.95 (£8.50-42.66/$13.95-69.99), respectively. Fanboys and anyone interested in the history of home computing can order or download them here. ®
Sponsored: Application managers: What's keeping you up at night?