Toshiba NB200
The right way to design a netbook
The NB200-110 performed well, its N280 processor pushing it toward the top of the processor table, and its 667MHz frontside bus and 800MHz doing likewise in our memory test. Don't forget though, that some NB200 models have the slower, N270 CPU and a 533MHz FSB, and will score less well as a result.
PCMark95 Results
CPU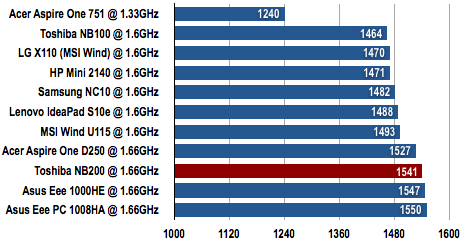 Longer bars are better
Memory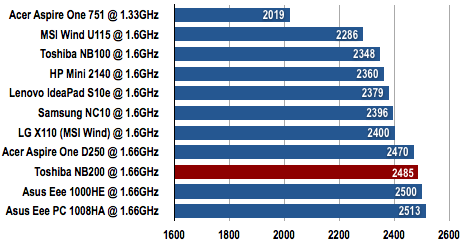 Longer bars are better
HDD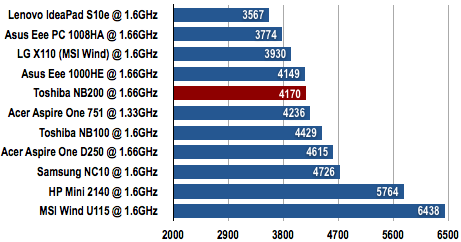 Longer bars are better
The NB200 fared less well in the hard drive test, being beaten not only by many rivals, but also but its predecessor, the NB100.
The Linux Experience
The NB200 comes with Windows XP pre-loaded, but when we'd done our testing, we installed Ubuntu 9.04 instead. Out of the box, Wi-Fi didn't work, but downloading. the Jaunty backports module after a full update and then installed the Wicd network manager solved that. The SD card slot work immediately, as did the webcam.
The only issue we had was sound: neither the speakers nor the headphone socket produced a jot of noise no matter which sound system - Alsa, OSS or the variations - we selected