Windows 7 free upgrade generosity hits limits
Stuck in the middle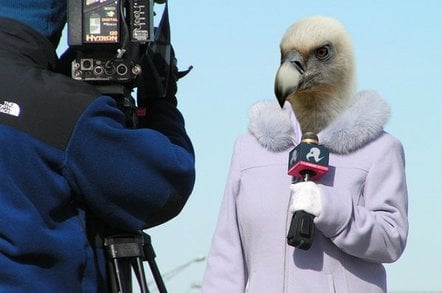 Microsoft has clarified the rules on who can upgrade to Windows 7, and how many free copies of the forthcoming operating system you'll be entitled to.
The company has also dismissed a suggestion from mega-analyst Gartner that it's limiting the number of PCs that an organization can upgrade to Windows 7 in order to bump prospective customers onto its volume purchasing and Software Assurance (SA) programs.
Microsoft was speaking after Gartner analyst Michael Silver launched his latest broadside against the company's plans on Windows 7 upgrades.
The background to this chapter in what has become a long-playing drama is the Windows 7 Upgrade Option (WUO). This was rolled out last week with a range of promotional campaigns to jump start sales by taking pre-orders for Windows 7 ahead of its planned October 22 launch.
Promotions include discounts, and there are reports of pre-orders already being sold out.
It turns out that WUO targets consumers and small businesses - a fact Microsoft didn't detail during last week's announcement. Microsoft said WUO was open to "anyone" who buys a PC.
And under the WUO, Microsoft has increased the pre-existing limit on the number of free upgrades individuals and businesses can request, boosting it from five to 25 PCs that already have Windows pre-installed.
Gartner's Silver said enterprises should push Microsoft to also offer them WUO. Otherwise, enterprises will have to enroll in Microsoft's SA program.
SA is only available to customers on Microsoft's volume-purchasing programs, for organizations with 250 or more PCs running Windows. But SA isn't a requisite of Microsoft's volume programs.
According to Silver: "Organizations without client Windows Software Assurance that are purchasing more than 25 new PCs between now and 22 October would have to enroll these PCs in Software Assurance at an additional cost to get the right to upgrade them to Windows 7."
A Microsoft spokesperson told The Reg: "Many larger businesses already have Software Assurance agreements that provide them with upgrades to Windows 7 Enterprise and if they don't already they can purchase Software Assurance for new PCs to qualify for an upgrade. Larger businesses also have more flexibility on when they make PC purchases."
She added: "You can have as many PCs at your business as you want, you can just only purchase 25 in the next few months and have them qualify for the free upgrade."
Rather than join SA, Silver advised organizations to either hold off buying more than 25 PCs between now and October 22 and then purchase with Windows 7 preloaded or press their OEM for free Windows 7 upgrades for all the PCs they buy until Windows 7 ships on new PCs.
The organizations really losing out in this war of words will be those with between 25 and 250 PCs running Windows, which do not appear to be covered by either WUO or Microsoft's volume-licensing programs. It's also tough for those who sign-up for their free 25 upgrades but then get turned down, having to figure out the price of staying on Windows XP. ®
Sponsored: Minds Mastering Machines - Call for papers now open