LG XD4 500GB
Not enough capacity by half?
The back of the drive - or front, if you follow the logic behind LG's location of the disk light - there's a printer-style USB connector; a power switch, which we like; the power socket; and an "instant back-up" button that taps into the bundled, Windows only software. LG also offers a version of the XD4 with an eSata port, but alas this wasn't the one lent to us for testing.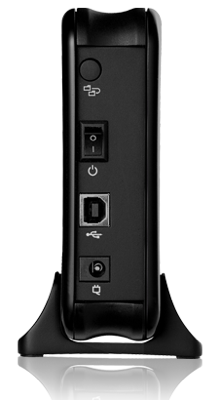 There's a version with eSata too
LG includes a suitable USB cable and deserves extra praise for including a universal, phone-style AC adaptor and including connectors for the UK, US, Europe and Australasia.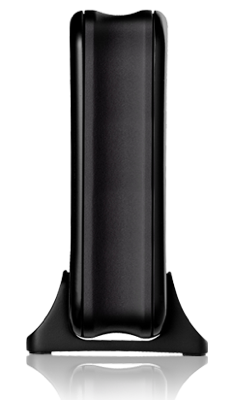 No lights
Nice touch, LG, but you lose the points gained from that by bundling the XD4 with the same poor back-up application, PC Clone EX Lite, that comes with the XD2. This Windows-only tool will copy over as much or as little of your PC's hard drive directory structure as you like. You can tell it to ignore the Windows and My Programs folders, but it's not savvy enough to automatically ignore temporary cache directories within Windows' Documents folder array.
It can also be set to make an initial copy of the files then subsequently only back-up files that have changed in the meantime. Set, yes, but when we tried it, the app still copied everything over anyway.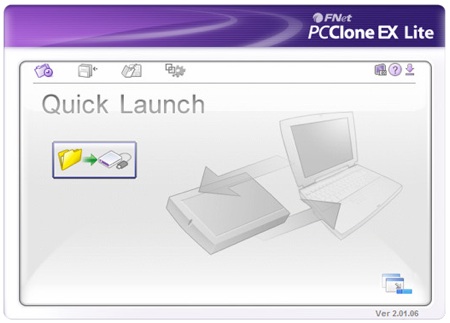 The rudimentary back-up app can be activated from the drive
At least backing up is easy. A PC Clone EX Lite daemon runs in the background on the host PC to trigger the back-up process if you press the special button on the back of the XD4. Again, because the button's on the back of the drive, not the front, you'll have to position the unit with the power and USB cables facing forward if you want to use this feature.