Firms must go to court to stop all counterfeit hauls
HMRC policy change could cost IP rights holders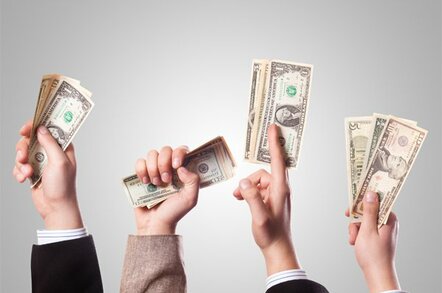 Companies will have to go to court every time they want counterfeit goods to be stopped at the UK's borders following a policy change that could send costs soaring for intellectual property rights holders.
The change means that a rights holders will need to take court action within 10 days every time it wants suspected counterfeit goods stopped from entering the UK, where before only a company statement was sufficient as proof that goods were fake.
Her Majesty's Revenue and Customs (HMRC) has reversed its policy on the burden of proof in relation to goods stopped at borders. It will now release goods unless immediate court action is taken.
HMRC said that it will only seize goods permanently if ordered to do so by a court. It will detain them for 10 days initially, and up to 20 days on further application. If no court case is taken by then the goods will be released, it said.
An HMRC spokeswoman confirmed the change and said that it was the result of HMRC's loss of a court case in the matter.
HMRC has written to businesses to say that has "been advised" that it was not complying with a European Council Regulation on how customs officials should deal with goods suspected of infringing IP rights.
"The UK implementation of [the Regulation] provides for procedures similar to, but not identical with, those required under the Council Regulation," said its letter. "We have been advised that departure from the precise requirements of the Council Regulation is not permissible as the Regulation is directly applicable within the UK. We are therefore obliged to modify our procedures to align fully with the requirements of the Council Regulation."
Until now HMRC has accepted a witness statement from a company as confirmation that seized goods infringe that company's IP rights. It will no longer do so and will only seize them on the orders of the court.
"We now accept that the burden of proof should be upon the rights holder who must confirm the infringing nature of the goods by taking legal proceedings," said HMRC's letter. It said it would contact rights holders when goods are detained and keep them for 10 days.
"To maintain the detention beyond ten working days the rights holder must initiate proceedings to determine whether an intellectual property right has been infringed or reach agreement with the declarant, holder or owner of the goods to abandon the goods," it said. "The period may, upon request, be extended by a maximum of a further ten working days so it is important that rights holders keep the case officer informed of any delay. Rights holders should note that the detention period cannot exceed 20 working days in the absence of court action."
Intellectual property law expert Iain Connor of Pinsent Masons, the law firm behind OUT-LAW.COM, said that the change could see fake goods being sold in the UK in much higher numbers than before.
"The key point here is that counterfeiters, when told that goods have been detained, will be able to tell rights holders to sue them or they'll be getting their goods back," he said. "If they don't, after 10 days these goods will enter the market."
"This changes the nature of the Customs activity," said John MacKenzie, also a Pinsent Masons intellectual property expert. "Previously they were seizing the goods, but now they are just detaining them on behalf of the rights owner, and it is up to the rights owner to take the case to court, otherwise the goods are let go."
"The solution for brand owners is to establish a process to quickly and cost efficiently identify fake goods and get into court. Otherwise the cost of dealing with fake goods at an early stage is likely to be prohibitive."
See: European Council Regulation No 1383/2003 concerning customs action against goods suspected of infringing certain intellectual property rights
UK Statutory Instrument implementing the Regulation (8-page / 69KB PDF)

Copyright © 2009, OUT-LAW.com
OUT-LAW.COM is part of international law firm Pinsent Masons.
Sponsored: Minds Mastering Machines - Call for papers now open