Louisiana judge holds Dell in contempt
Dell making a 'mockery' of system in New Orleans brouhaha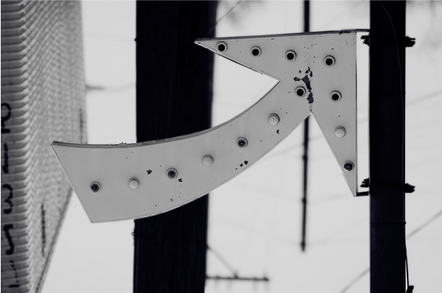 A Louisiana judge found Dell in contempt of court Thursday after berating the eponymous computer vendor for making a "mockery" of the system though haphazard retrieval of evidence for a lawsuit that alleges corruption in the city of New Orleans' crime-camera program.
The Associated Press reports that Judge Rosemary Ledet called the company's conduct "unconscionable" after hearing arguments that Dell failed to use obvious searches for keywords like "camera" when retrieving internal emails and documents concerning Dell executives, including CEO Michael Dell.
Ledet ordered Dell to pay $25,000 in sanctions for the alleged slight.
Dell was originally fingered in 2007 in a lawsuit claiming that Greg Meffert, then the city of New Orleans' chief technology officer, conspired with Dell and city contractors to supply the town's crime cameras through dirty dealing. The lawsuit was filed by Southern Electronics and Active Solutions, suppliers of the city's crime-camera program.
New Orleans mayor Ray Nagin's administration then filed a "cross-claim" against Dell alleging that the company misused a state deal designed to let municipalities buy certain tech items quickly and at a fair price. The city's lawyers allege that Dell knew the purchasing agreement didn't include the sale of cameras and deliberately hid the deal's shortcomings.
According to an earlier report from the New Orleans Times-Picayune, the plaintiffs quote a Dell sales rep asking a New Orleans city hall subcontractor in an email: "Can we use a different word than camera in the description, as we are not allowed to sell cameras on our contract. I'm thinking video capture module or something like that."
The lawsuit against Dell is playing out amidst a controversy centered on Meffert, who allegedly charged more than $130,000 to a city subcontractor's credit card for expenses that included a trip for mayor Nagin's family to Jamaica and a San Francisco vacation for Meffert that includes a $2,700 bill at a strip club.
Dell has asked that the civil lawsuit against it be pushed back from its September deadline, saying it needs time for further deposition and discovery. The AP reports judge Ledet will revisit Dell's request for a continuance in August. ®
Sponsored: Minds Mastering Machines - Call for papers now open