FCoE: Divergence vs convergence
Splitter!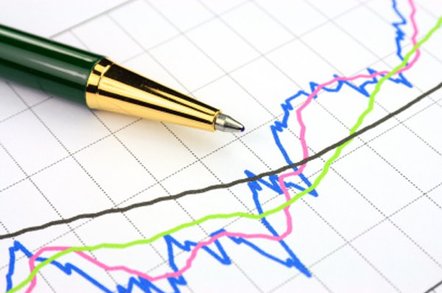 Comment FCoE seems to be a harbinger of network divergence rather than convergence. After discussion with QLogic and hearing about 16Gbit/s Fibre Channel and InfiniBand as well as FCoE, ideas about an all-Ethernet world seem as unreal as the concept of a flat earth.
This train of thought started when talking with Scott Genereux, QLogic's SVP for w-w sales and marketing. It's not what he said but my take on that, and it began when Genereux's EMEA market director sidekick Henrik Hansen said QLogic was looking at developing 16Gbit/s Fibre Channel products. What? Doesn't sending Fibre Channel over Ethernet (FCoE) and 10Gbit/s, 40Gbit/s and 100Gbit/s Ethernet negate that? Isn't Fibre Channel (FC) development stymied because all FC traffic will transition to Ethernet?
Well, no, not as it happens, because all FC traffic and FC boxes won't transition to Ethernet. We should be thinking FCaE - Fibre Channel and Ethernet, and not FCoE.
FC SAN fabric users have no exit route into Ethernet for their FC fabric switches and directors and in-fabric SAN management functions. The Ethernet switch vendors, like Blade Network Technologies, aren't going to take on SAN storage management functions. Charles Ferland, BNT's EMEA VP, said that BNT did not need an FC stack for its switches. All it needs to do with FCoE frames coming from server or storage FCoE endpoints is route the frames correctly, meaning a look at the addressing information but no more.
Genereux said QLogic wasn't going to put a FC in its Ethernet switches. There is no need to put a FC stack in Ethernet switches unless they are going to be a FCoE endpoint and carry out some kind of storage processing. Neither BNT nor QLogic see their switches doing that. Cisco's Nexus routes FCoE traffic over FC cables to an MDS 9000 FC box. Brocade and Cisco have the FC switch and director market more or less sewn up and they aren't announcing a migration of their SAN storage management functionality to Ethernet equivalents of their FC boxes although, longer term, it has to be on Brocade's roadmap with the DCX.
Genereux and Hansen said that server adapters would be where Ethernet convergence would happen. The FCoE market is developing much faster than iSCSI and all the major server and storage vendors will have FCoE interfaces announced by the end of the year. OK, so server Ethernet NICs and FC host bus adapters (HBAs) could turn into a single CNA (Converged Network Adapter) and send out FC messages on Ethernet. Where to?
They go to a FC-capable device, either a storage product with a native FC interface or an FCOE switch, like QLogic's product or Brocade's 8000, a top-of-rack-switch which receives general Ethernet traffic from servers and splits off the FCoE frames to send them out through FC ports.
There's no end-to-end convergence here, merely a convergence onto Ethernet at the server edge of the network. And even that won't be universal. Hansen said: "There is a market for for converged networks and it will be a big one. (But) converged networking is not an answer to all... Our InfiniBand switch is one of our fastest-growing businesses.... Fibre Channel is not going away; there is so much legacy. We're continuing to develop Fibre Channel. There's lots of discussion around 16Gbit/s Fibre Channel. We think the OEMs are asking for it... Will Ethernet replace InfiniBand? People using InfiniBand believe in it. Converged networking is not an answer to everyone."
You get the picture. These guys are looking at the continuation of networking zones with, so-far, minor consolidation of some FC storage networking at the storage edge onto Ethernet. Is QLogic is positioning FCoE as a FC SAN extension technology? It seems that way.
Sponsored: Minds Mastering Machines - Call for papers now open