HP switches to DC for telcos
Servers get their NEBS on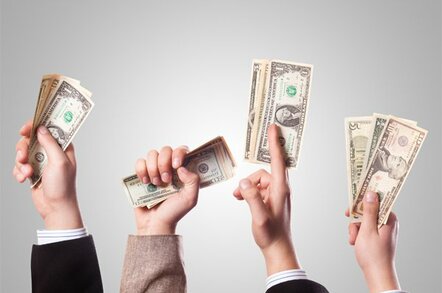 Phone companies got one idea right regarding switching systems and other back office kit running complex applications: stick with DC power.
Many of the tier one server makers have a tidy little side business selling carrier-grade servers with DC power that meet the Network Equipment Building System (NEBS) standards that were established by Bell Labs back in the 1970s. Hewlett-Packard got out of the NEBS server racket a few years ago, but today, it is jumping back in.
The pre-Compaq Hewlett-Packard, as well as Digital Equipment, sold plenty of gear to telcos and service providers that meet the NEBS standards. These required, among other things, machines that were no more than 20 inches deep, that mounted flat against the wall, were ruggedized to survive earthquakes, and ran on -48 volt DC power. Pretzel-twisting a server that is 29 inches deep to fit most or all of the same components into a 20-inch space is a big pain in the neck, requiring costly re-engineering of platforms.
Certification was also required to ensure that individual components not only worked for the long lifetimes that telco companies require - they think in terms of 10 years or more, not the 3 year lifetime of a corporate customer - but that they should also be available from suppliers for that long term. So carrier-grade, NEBS-compliant machines were pricey and the configurations were limited. The telcos hated this, and the server makers hated it too.
Something had to give. According to Lloyd Mayhew, worldwide business manager for telecom infrastructure at HP, telcos and service providers are starting to care less about the size and mounting of gear and more about getting DC powered, ruggedized racks and servers at a decent price. In the US, AT&T and Verizon no longer follow the strict NEBS Level 3 specifications. They have developed their own NEBS checklists, allowing HP (and other server makers) to sell tweaked versions of their servers to support their workloads.
Now it is a matter of changing the power supplies, picking long-life components (like Intel's and AMD's embedded processors, which have a longer availability than standard chips), tweaking the BIOSes for settings telcos like, adding the special DC grounding studs, and doing some NEBS paperwork.
HP doesn't seem to have any plans to re-enter the ACTA NEBS-compliant blade server market or to re-engineer machines to have strict NEBS Level 3 compliance. The reason is money and profit. With telcos and service providers willing to give a little on adherence to the spec, HP doesn't have to go to the trouble anymore.
This is despite the fact that telecoms firms represent about 10 per cent of the company's annual revenue, and carrier-grade products have been a "small but necessary" part of HP's business with these companies, as Mayhew put it. Sun Microsystems has been big on ACTA blades and NEBS-compliant servers, and this has helped keep its Sparc server business alive in recent years. But the tide seems to be shifting away from ACTA for central office systems.
Today, HP is rolling out four products that have NEBS certification: three servers and a storage array. These include two blade servers - the ProLiant BL460c G6 (based on Intel's new "Nehalem EP" Xeon 5500 chips) and the Integrity BL860c (based on Intel's old "Montvale" Itanium 9100 processors) - as well as a single rack machine, the ProLiant DL380 G6. The workhorse Xeon 5500 boxes have NEBS certifications, as does HP's StorageWorks MSA2000fc G2 external disk array.
The related BladeSystem c7000 chassis for the blade servers is also getting NEBS certification, which it would have to, since it is where the DC power supplies and the blades that plug into the chassis live.
Customers pay a slight premium for NEBS compliance, mainly because of the DC power supplies and the extra certification and testing time, according to Mayhew. He also states that in a rack of servers that might cost $100,000 in a regular commercial setup, switching to DC power supplies might cost around $5,000 extra. The seismic racks cost quite a bit more than standard racks, but he didn't say how much. On the DL380, switching power supplies to DC, adding the grounding nubs, tweaking the BIOS, and a few other changes results in less than a $200 incremental cost compared to regular DL380s.
A NEBS-certified c7000 enclosure with six -48V power supplies, ten fans, and an Ethernet pass-through module has a list price of $21,990. An HP ProLiant BL460c G6 blade with one Xeon E5540 chip (that's the quad-core Nehalem EP running at 2.53 GHz, which is a long-term chip on Intel's roadmap), 2GB memory, and two 146 GB SAS disk drives sells for $3,450. Boosting the chip count to two and the memory to 16 GB ups the price to $5,490.
HP has also put various interconnect options for the blades through the NEBS paces, including its 10GbE Virtual Connect Flex-10, Cisco Systems and Brocade Fibre Channel switches, and the Ethernet pass-through module. You can see the new carrier-grade lineup here, and Mayhew says that other blades and racks can be certified pretty easily (thanks to the relaxed NEBS rules on physical dimensions and wall-mounting) should a deal require it. ®
Sponsored: Minds Mastering Machines - Call for papers now open