Wikiland gets Euro data center
Amsterdam hub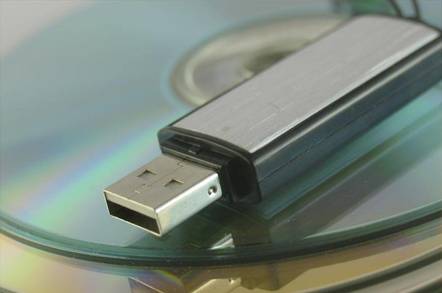 Update: Originally, this article said this was Wikimedia's first European data center. It is not. The not-for-profit's projects have had Euro support in the past.
Wikiland is adding a European data center.
On Monday, the Wikimedia Foundation - the not-for-profit behind Wikipedia and other Wikiprojects - said it will set up about 50 servers inside an Amsterdam data center known as EvoSwitch. Under its pact with the Foundation, EvoSwitch will donate more than 300,000 euros of in-kind support, including bandwidth and hosting services.
All eight of Wikimedia's main projects - from Wikipedia to Wikiquotes and Wikinews - are hosted on 300 servers at a data center in Florida, where the Foundation was headquartered before moving to San Francisco, California. The EvoSwitch site will be used primarily for caching and backup.
"We will be using the Amsterdam site for caching in particular, aiming to reduce the response time of our project websites in Europe," reads a canned statement from Brion Vibber, Chief Technology Officer for the Foundation. "EvoSwitch will also be a good location for backing up content that is stored at our Florida data center."
Vibber also said the EvoSwitch will host various European mini-projects for the Foundation, including Toolserver.org, run by Germany's Wikimedia chapter.
"The Amsterdam servers will both retrieve the content from the servers in Florida, as well as store it," Vibber added. "Web pages can then be displayed to Internet users directly from Amsterdam, which will improve the speed and accessibility of the web pages in Europe significantly."
In February, the German government cited EvoSwitch as a "remarkably efficient" data center. The 100,000 square foot operation has a PUE (power usage effectiveness) of 1.6, and it's billed as carbon neutral, generating its 20 megawatts of power capacity via solar, wind and biomass methods.
"We're very pleased with EvoSwitch's professional and well secured data center environment, which includes a highly cost-efficient infrastructure in a location that is of great strategic importance to us," Vibber said. "As operators of one of the most heavily accessed web property on the web, we are aware of the impact that the Internet and its energy consumption have on the environment...EvoSwitch's energy-saving measures, combined with their use of green energy and CO2 compensation are very attractive to us."
According to Vibber, the Foundation will continue to expand its Amsterdam storage capacity as more space is needed. comScore is now listing Wikipedia as one of the top five most visited sites on the web. ®
Sponsored: Minds Mastering Machines - Call for papers now open