HTC Touch Pro2
The Windows Mobile iPhone antidote?
Call quality seemed consistently good, with voices sounding clear and distinct without too much overt compression. The 'Straight Talk' conference call system features a button on the phone keypad, which allows you to choose up to five participants for a conference call, network permitting.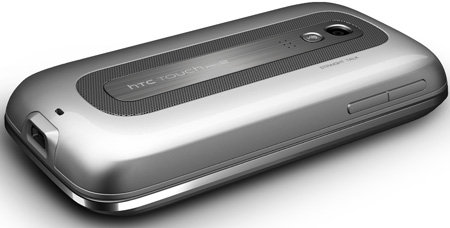 Speaker phone: use face down to enable conference calls
Once they're all online, you place the phone face down on a desk and the large speaker on the back delivers an alarmingly clear and loud tone, though it was prone to sounding a bit boomy when volume was turned up full. There's also a microphone on the back and, usefully, a mute button, which glows red when activated. Lift the handset up and it reverts to the standard phone speaker and mic.
The Pro2's latest update on HTC's TouchFLO 3D interface, which sits atop of Windows Mobile 6.1 professional OS, allows you to go deeper into the phone's functions than on previous models, without encountering Windows' fiddly menu system. It still has the icon screens and the scroll bar along the bottom, which you can brush to find your favoured app. The Windows button now brings up a shortcuts menu of up to 30 large thumb-sized icons. There's also a scrolling list of all available apps, which looks not unlike the apps menu on a certain fruitily monikered smartphone.
Sample Shots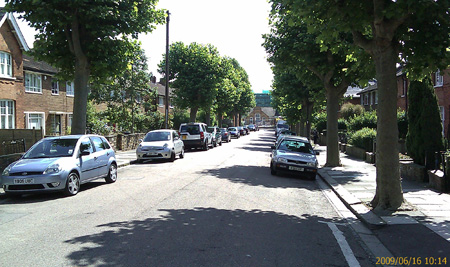 Outdoor shots pose no problems, but indoor images can be a bit murky
Click for a full-resolution image
The 3.2Mp camera is okay, but not really a major selling point. It opens fairly quickly – about three seconds – and has autofocus, 2x digital zoom, timer, panorama setting and touch focus. In theory, this allows you to set the focal point of your picture wherever you touch the screen. In practise, however, we found that it made little difference.