TTxGP: world's first e-bike grand prix race report
Went the day well?
Despite only finishing fourth in class, North was satisfied with Mission's time on the Isle of Man. A faulty motor controller had trashed the bike's original engine on Wednesday, resulting in a loss of practice time and an exhausting 16-hour re-build in order to be ready for the race on Friday.
Setbacks notwithstanding, North reckoned the Mission machine crossed the finish line at over 100mph with around and ten per cent of its battery charge left.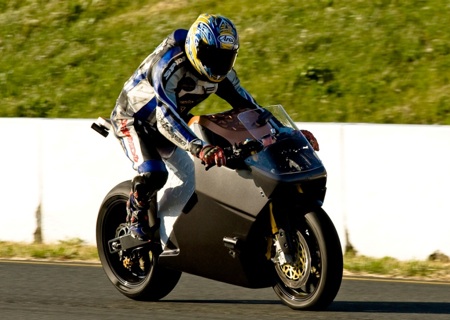 Mission Motors' e-bike in testing
The race was overshadowed by tragedy later on Friday when John Crellin died while riding in the Senior TT race. Fifty-eight-year-old Crellin was killed on the fifth and final lap of the race at the Mountain Box section of the notoriously unforgiving circuit. No other bikes were involved in the incident.
If you want to get a taste of what it was like at the world's first leccy bike race, the organisers have posted a four-minute slice of the final day's action on YouTube:
The Results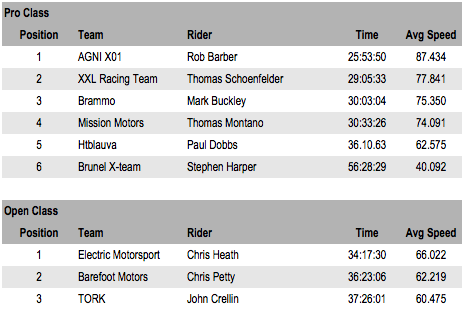 Did not Finish
MotoCzysz (Mark Miller), Kingston University (George Spence), ManTTX (James MacBride), Brammo (Roy Richardson)
Non-Starters
Peace E-Rider (Antonio Maseo), Evo Design (Paul Owen), eRockit (David Madsen-Mygdal)
Sponsored: Minds Mastering Machines - Call for papers now open