Israeli robo-kamikaze selling like hot exploding cakes
Blighty reinventing prowlerbomb wheel as usual
British arms industry trailing behind the Israelis at vast expense, shock
So keen are the British gunners on IFPA prowler-bombs, indeed, that last year they cut off funding for their new Guided Multiple Launch Rocket System (GMLRS) medium-range missiles in mid-purchase. The Army's two GMLRS regiments will now have a total stock of 1400 smart-rockets: just four salvoes' worth.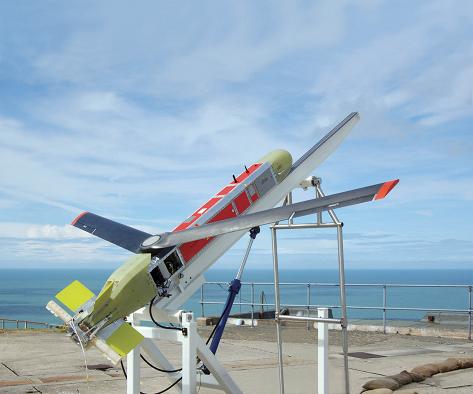 ... Reinvented in Britain (and elsewhere) at your expense.
So we can take it that the British Army's artillerymen are keen to get some robokamikazes into service. They/we certainly have the money: IFPA is slated to cost at least £500m overall, and fully £165m was transferred out of GMLRS rockets just last year, substantially more than IAI's nameless customer is paying for its Harops. If the Royal Artillery spent, say, half its IFPA money on Harops, it would have at least three or four times the prowler-bomb clout of the unnamed IAI customer nation, which would seem a suitable margin of superiority over any likely UK adversary. And IAI could start supplying Harops very quickly. And there'd be a quarter-billion or so to spend on other things: enough to increase Blighty's fleet of Chinook helicopters by more than half, for instance.
Needless to say, the Ministry of Defence isn't doing any such thing. Rather, the IFPA cash is being spent in accordance with the UK Defence Industrial Strategy, to maintain a complex munitions manufacturing base in the UK. Well, partly in the UK and partly elsewhere, actually. "Team Loitering Munition" is led by pan-Euro missile group MBDA, and also includes Thales of France, Lockheed of the USA, Selex of Italy etc etc.
Team Loitering Munition are working hard on their Fire Shadow Harop-a-like, and say they might have it ready to go as soon as 2011. The Fire Shadow scheme was very much the brainchild of Lord Drayson, the Labour peer, who started it up in 2006 when he was MoD kit-purchasing chief.
If he'd instead ordered some Harops at that point, the way the Germans have, the Royal Artillery would be tooled up now - not waiting for at least another two years. We'd also have saved some hundreds of millions of pounds. Of course, we'd miss out on the chance to try and undercut Israel in the business of exporting killbirds to undisclosed nations, but some would say that's not the MoD's concern.
Lord Drayson wouldn't say that, though. He doesn't make any secret of his belief that the defence budget - and probably the science budget too - are mainly there to assist British (well, partly British) business.
Now that Drayson is back (as the number-two-ranking minister, too) at the MoD - whilst retaining high rank at the new biznovation department - his view will no doubt prevail.
Of course one might argue that the Artillery are only really keen on loitering munitions (as opposed to armed drones) because they don't want their new toys snatched by the RAF, which is quite annoying to taxpayers who have to pay for such foolish turf wars. Even so, it seems a bit unfair that the UK armed forces are almost never allowed to buy anything until the British arms biz can get a cut of the pie.
Perhaps one day we UK taxpayers will recoup all our IFPA/Fire Shadow money in the form of export sales, quality manufacturing jobs and balance-of-payments benefit, even if we miss out on having properly-armed forces in the meantime. But such exports seldom actually happen: especially not when the market's been sewn up years in advance by the Israelis. ®