Storage co. ups profit forecast
Recession? What recession?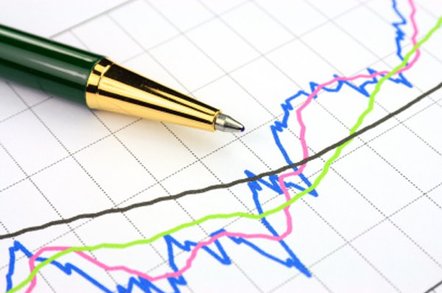 STEC investors have reasons to be cheerful - the SSD supplier favoured by most enterprise array suppliers, has just announced it expects to sell a boatload more SSDs this year than it thought. More revenue equals a more valuable company equals higher stock prices equals happy investors.
Back in May STEC had thought it would earn $68m - $70m in its second quarter. Now, seeing higher sales of its ZeusIOPS SSDs, it reckons it will make $82m to $84m. ZeusIOPS sales alone were thought to amount to $65m in the first half of the year but are now reckoned to go past $80m.
STEC's SSD stream is turning into a river. EMC is apparently selling a lot of them and IBM is thought to be another good channel. HP has taken them for its EVA arrays. STEC OEM Compellent has just announced that a UK customer, the London Borough of Hillingdon, is adding SSDs to its SAN.
Compellent queried attendees at its C-Drive 2009 event in May, and found that when it asked, "what is your level of interest in evaluating SSD in your environment?", 91 per cent of business partners and 78 per cent of customers responded important, very important or critical.
After STEC reached a billion dollar market capitalisation recently the share price fell back as analysts thought it might be overblown. Not any more, and STEC is now being valued at $1.11bn with a $22.88 share price.
It's making this hay while the sun shines because no other supplier is in any position to offer equivalent fast, long-life solid state drop-in replacements for Fibre Channel and SAS drives in enterprise arrays. Although WD is now shipping its own SSDs, it's not punting them into STEC's market. Seagate still doesn't have a product. SandForce claims it has a great controller but no one has publicly admitted to using it. Intel has won a few adherents, including the Dell EqualLogic design win, but it is small potatoes next to the massed ranks of STEC fans.
There are rumours of another enterprise array SSD supplier emerging later in the year, but until then STEC is the only game in town and looks to be raking the rewards in. ®
Sponsored: Minds Mastering Machines - Call for papers now open