Ten of the best... noise-cancelling headphones
World, shut your mouth
Bose QuietComfort 3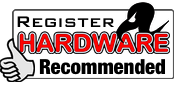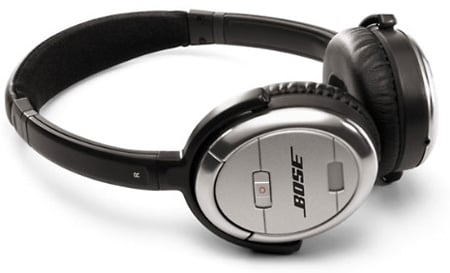 With a price approaching £300, Bose's QuietComfort 3 headphones are very much aimed at jet-setting international business travellers. Yet we have to admit that they work damn hard to justify that price. The sound is a delight – very full and warm across the entire frequency range. Some people might find the bass a little heavy, but that's how our philistine ears like it. Bose also deserves brownie points for the accessories it throws in. You get two rechargeable batteries that are good for about 20 hours each, and an extensive set of international mains adaptors for when you need to recharge. It's just a shame that you need to have an MP's expense account in order to afford them.
Reg Rating 85%
Price £299
More Info Bose
JVC HA-NC250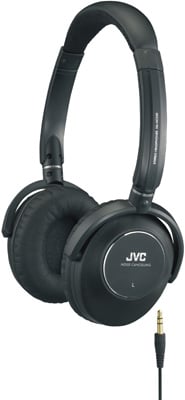 JVC's HA-NC250 headphones are compact and light, so they're a good option if you want a set of headphones that are easy to carry around when travelling. They're reasonably priced too, although the sound quality wasn't quite as good as we had hoped for. Lower frequencies work well, producing a nice warm sound, but higher frequencies sometimes have a slightly shrill edge that's a bit harsh on the ear. It's not a major flaw, but means that the HA-NC250 will probably work best with more laid-back sounds that won't jar too much.
Reg Rating 70%
Price £150 Click for the best online price
More Info JVC
Sponsored: RAID: End of an era?