Data Domain sued over NetApp takeover
Shareholders cry for EMC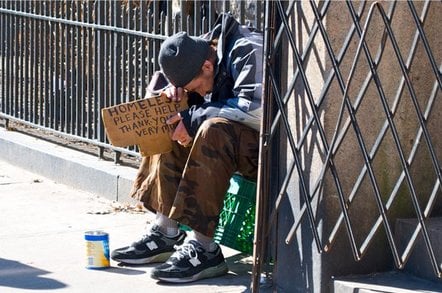 Data Domain chose NetApp's takeover bid over EMC, and now dissident shareholders are crying dirty dealing.
Two law firms have launched separate class-action lawsuits against Data Domain's board of directors, saying the bidding process wasn't fair and open.
On Monday, Data Domain rejected a hostile takeover offer from storage giant, EMC, which asked shareholders to back a $30-per-share acquisition. Data Domain's board instead opted for a similar $30-per-share offer from NetApp, to be paid in both cash and stock.
The law firm Levi & Korsinsky has now filed a class-action lawsuit in California, accusing Data Domain's board of unfairly choosing NetApp because it offered cushy executive jobs.
"NetApp offered positions on its board to certain Data Domain officers and there are rumors that Data Domain CEO [Frank] Slootman could be the next CEO of NetApp," the law firm said in a statement. "This raises questions as to whether the sales process conducted by the Board was fair and open."
Meanwhile, attorneys at Bernstein Litowitz Berger & Grossmann on behalf of stock holders from the Police and Fire Retirement System of the city of Detroit accuse Data Domain of giving NetApp an "improper bidding advantage."
The lawsuit filed in Delaware claims NetApp slapped on a "no shop/no talk" provision, matching rights, and a $57m termination fee that prevented that company from talking to EMC or others interested in acquiring the company.
"They agreed to the NetAp merger without following even the most basic process for informing themselves of the best available transaction," the lawsuit claims. It seeks an injunction preventing Data Domain and NetApp from closing the deal.
Shareholder lawsuits are fairly common in major acquisitions, but this one does have a bit of a twist. Data Domain management might not like the idea of selling to EMC, but it's hard to refute (from a shareholder position) that a cash deal is better than a cash-and-stock bid of the same value. ®
Sponsored: Minds Mastering Machines - Call for papers now open