Defensive contracts set for fail, say negotiatiors
Contract managers scramble to avoid risk at all costs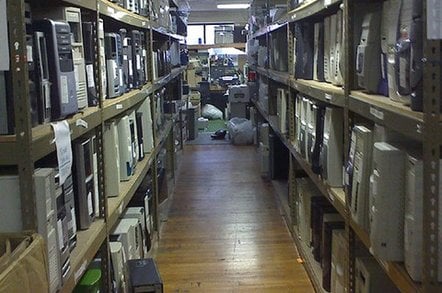 Contract managers are being more cautious than ever when they negotiate new agreements, contract managers' body IACCM has said. It has surveyed the most negotiated contract terms and says that the wrong terms get most attention.
"It has become increasingly apparent that what we negotiate is out of step with business needs," said the report. "This year, we have confirmed that many of the negotiators themselves believe they are negotiating the wrong things."
The IACCM (International Association for Contract and Commercial Management) represents negotiators, contract and commercial managers and supply chain workers. It has surveyed how they spend their time for a list of the most negotiated terms in contracts.
It has found that negotiators are highly focused on security, with the top two negotiated terms being limitation of liability and indemnification. The biggest leap of a term compared to previous surveys also underlines managers' caution – confidential information/data protection jumped five places to number five.
"Negotiators tell us that they remain entrenched in fighting traditional battles," said the survey. "The top negotiated terms remain largely unchanged. If anything, the focus has become more protective and risk averse."
The top 10 negotiated terms are: limitation of liability; indemnification; price/charge/price changes; intellectual property; confidential information/data protection; service levels and warranties; delivery/acceptance; payment; liquidated damages; and applicable law jurisdiction.
The top four terms occupy the same place on the list as they did last year, the survey said.
The IACCM said that the way that contracts are dealt with does not reflect the reality of business. It said that a change was needed.
"It has become clear that the commitments and obligations required to compete in today's highly competitive and fast-changing environment have changed. Yet the rules and the procedures by which contracts are governed have not," it said. "External influences such as regulation have combined with the traditionalism and parochialism of the law to stifle adaptation."
It said that a move towards a service based economy should make for more flexible contract negotiation, but that that has not been the result.
"The global economy has swung increasingly towards services. Most major manufacturers have sought to avoid the pressures of 'commoditization' by moving towards packaged solutions and services," it said. "These relationship types demand outcome-based commitments, weakening the traditional principle of caveat emptor and making the ability to bear and manage risk into a source of competitive advantage."
"As if this shift in value propositions were not enough, we have also witnessed an era in which the speed of change has augmented the role and purpose of contracting," it said. "Traditional contract standards and the focal areas for negotiation help little in providing such a framework. Liabilities, Indemnities, IP rights, Liquidated Damages are all topics that prepare for failure and disagreement."
"The reason today's focus is wrong is because it is lop-sided. It concentrates on assumed failure and does little to establish the framework for success. Therefore it does not manage risk because it fails to enable opportunities, growth, mutual benefit," said the report.
"The focus of negotiation today stifles collaboration and results in many contracts being dangerously incomplete when they are signed. This is because battles over the allocation of risk frequently prolong negotiations and divert attention from the real issues, which are what the parties want to achieve and how best they can do it."
The survey was the organisation's eighth, and was the result of input from 4,000 people in 1,000 organisations.

Copyright © 2009, OUT-LAW.com
OUT-LAW.COM is part of international law firm Pinsent Masons.
Sponsored: Minds Mastering Machines - Call for papers now open