BlockMaster SafeStick hardware-encrypted USB drive
Tough enough?
With a password in place, you're ready to add files to the stick. BlockMaster offers versions of SafeStick with as little as 1GB of storage or as much as 64GB, though the latter's slightly larger than the weeny 56 x 18 x 6mm 32GB model we tested. It weighs 9g and edge on takes up barely more space than the USB port itself.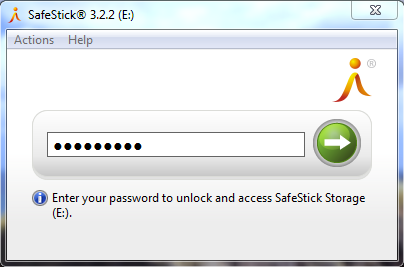 The on-board access app is straightforward
The drive is wrapped in a metal shell. There's the customary lanyard in the box, which attaches to a loop the end of the SafeStick. BlockMaster missed a trick here: the loop is made of plastic but should have been formed from the same metal that makes up the case. It'd be rather less likely to break then.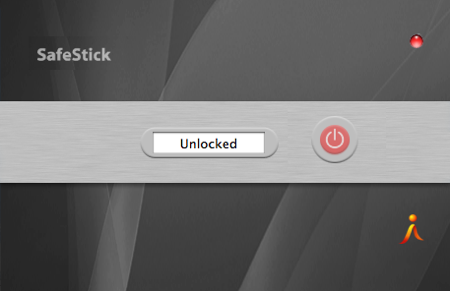 There's a Mac version too, but Linux support is some way off
The metal shell affords more protection than your average USB Flash drive provides, but it's not as solid not as all-encompassing as the one on, say, the IronKey, though that makes it lighter and smaller. The IronKey's sealed-in design would prove a real challenge for anyone attempting to open up the drive and extract the chips. We're not sure we can say the same for the SafeStick.
Within the stick, alongside the storage formed from what BlockMaster claims is the "highest quality NAND Dlash available on the market", is an Intel 8051 encryption chip. This automatically encrypts data on the drive using 256-bit AES.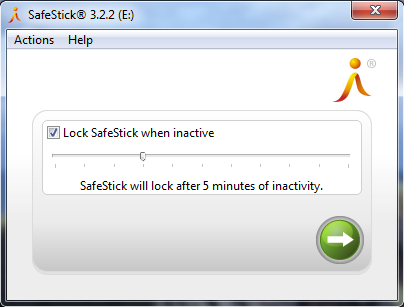 Auto-lock your storage if it's not being used
Trying the SafeStick out on an Acer Aspire One running Windows 7 RC1, we were able to access the drive's contents in seconds. It wasn't so quick with a freshly installed Mac OS X version of the access app - which also lacks the reset, lock-out timer control and password change facilities of the Windows version - but not unusably slow by any means. There's no Linux version now, alas, but BlockMaster's looking to have code out by the end of the year.
Sponsored: Minds Mastering Machines - Call for papers now open