Acer Tempo X960 Windows Mobile smartphone
Sound but samey satnav smartphone
Review Currently, only the second Acer smartphone to actually make it to market, the Tempo X960 comes with 2.8in touch screen, HSDPA 3G, Wi-Fi, 3.2Mp camera, A-GPS and an all-new user interface.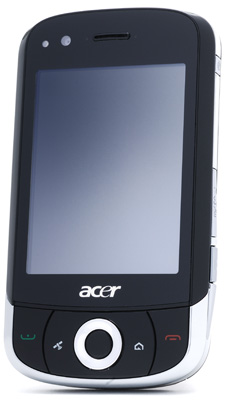 Acer's Tempo X960 Windows Mobile smartphone
PC manufacturer Acer made its bid to secure a place in the smart phone market earlier this year with the DX900 – essentially a rebadged version of the Glofiish DX900, the brand that Acer acquired last year when it took over its parent company E-TEN.
Despite its dual SIM capability, the bulky and slightly clunky DX900 seemed like something of a throwback to a more functional, less stylish era of smartphones. By contrast, the Acer X960 seems like a much more modern affair.
While it's no Weight Watchers model – the sides taper to give the impression of thinness – the X960 is considerably more pocket-friendly than its predecessor, measuring up at 106 x 59 x 14mm and 133g, as opposed to the DX900's 106 x 61 x 17mm and 147g. With a flash of chrome around the edges, it's better looking too.
The sides are busy with various buttons for power, camera shutter release, reset and voice notes, which can be programmed for other functions. Other adornments include a microSD card slot with an extremely snug plastic cover, USB 2.0 power/headphone connector and the volume rocker. There's also a telescopic metal stylus in a slot at the bottom.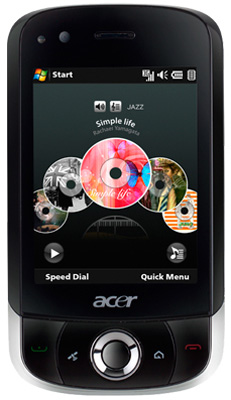 Unbuttoned: touch screen menus keep keypad controls to a minimum
The controls on the front are typically sparse for a Windows Mobile device, with a circular D-pad flanked by home and GPS buttons, plus call start and stop. The 2.8in touch screen offers VGA resolution of 640x480 pixels and 65,000 colours and includes haptic feedback. This helps when finding buttons, especially on the keyboard, which is a tiny little thing that you really need to use the stylus for.
Sponsored: Minds Mastering Machines - Call for papers now open