Adobe begins to charge in online apps battle
Adds spreadsheet to its Google Docs rival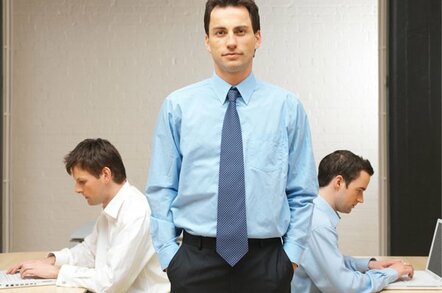 Adobe has moved its online software suite out of beta and will ask US customers to pay for the privilege of using its the combined productivity and collaboration offering, as of today.
Adobeacrobat.com provides the ability to create and work on documents online, junking the need to bounce updates around organisations. The offering already includes a word processor, Buzzword.
The vendor has a presentations package under its Labs (ie still tweaking) banner and has now added a spreadsheet app, Acrobat.com Tables. Adobe is pitching the Tables app for managing task lists, schedules and contacts, as well as simply crunching numbers.
Adobe has also signalled broader access to the package, with plans for smartphone access from iPhone, Blackberry, Nokia and Windows-based phones.
In addition to the apps themselves, the offering includes realtime collaboration tools, shared workspaces, and unsurprisingly, PDF doc creation.
While the suite has been in beta to date, Adobe will start charging customers from today, in North America at least.
A "premium basic subscription" will cost $14.99, and will allow web meetings for up to five people, and the PDF conversion of 10 documents a month. A $39.99 premium plus service will support 20-strong meetings, and offers unlimited PDF conversion. These commercial offerings apply to North America only. Adobe will continue to allow access to the apps and meetings for up to three people for free.
Adobe's launch into cloud apps puts it competition with more established players, including Google with its Google Apps offering. Arguably, there is everything to play for in the hosted apps market, with Microsoft's grip on productivity apps under threat.
At the same time, wannabe hosted apps providers still have to convince customers that shelling out money month after month is more cost effective than traditional licenses, and, most importantly that their documents are going to be safe, and accessible. ®
Sponsored: Minds Mastering Machines - Call for papers now open