Apple's big week: the good, the bad, the ugly
Strange fruit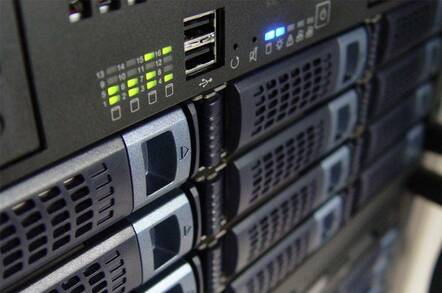 WWDC Apple's Worldwide Developers Conference saw its fair share of big-ticket news items during the last five days.
There was the iPhone 3G S, the revelation of details about Apple's parallel OSes, Snow Leopard and iPhone 3.0, and the roll-out of the latest MacBook Pros.
However, there were plenty of other details you might have missed, capabilities you may not have pondered, and gripes and disappointments you have yet to stew.
Here then, in descending order of interest and value, are The Reg's picks for WWDC 2009: the good, the bad, and the ugly.
The Good
5. You-goo-proof iPhone display This nicety wasn't mentioned during the keynote, but it did show up on the iPhone 3G S Tech Specs page on Apple's website: the new iPhone will have a "Fingerprint-resistant oleophobic coating."
Those of you with even the most meager knowledge of Latin roots understand what that means: oil from your fingers won't muck up your iPhone's display as it now does, and cleaning the display will be a simple swipe'n'wipe action without the need for water or Windex. Yeah, it's a little thing - but for those of us with oily paws, a godsend.
4. Back-to-the-future drive connection Apple has never had the best FireWire implementation, as has been proven to anyone who's ever had to reset their Mac's FireWire PHYs by unplugging everything, shutting down, and waiting ten minutes.
Still, though, FireWire 800 beats the snot out of USB 2.0 - and will until USB 3.0 becomes the next standard. Welcome back, finicky-but-fast, power-hearty FireWire. When you left the low end of the Mac laptop line, we thought we wouldn't miss you. But we did. And thanks for bringing your li'l SD friend with you.
3. Business-conscious iPhone support The iPhone 3G S will include hardware encryption of data, a big plus for IT folks terrified that some executive bozo will lose his or her phone when it's packed with tons of sensitive data, emails, and the like. Coupled with the wipe-it-clean capabilities of the new Find My Phone capabilities, IT folks will sleep better at night.
Also, sessions and labs at WWDC included such business-friendly topics as iPhone Security Best Practices and Integrating iPhone into the Enterprise, both regarding the iPhone not as a fanboy's toy, but as a legitimate, profit-enhancing business tool.
2. Serious iPhone-graphics powers There's been a bit of a buzz about the iPhone 3G S's upgraded 600MHz ARM processor. Of more interest to lovers of a good graphics experience is its assumed PowerVR SGX graphics processor from Imagination Technologies, a company in which Apple has a decent-sized financial stake.
The PowerVR SGX supports the Open GL|ES 2.0 mobile graphics standard, which brings fully programmable 3D-graphics support to iPhone Software 3.0. Let's review: a faster CPU, a noticeably more powerful graphics processor, and support for advanced 3D APIs. We've come a long way since iWhack, eh?
1. Future-proofed APIs Of all that was announced at this week's festivities, the most far-reaching in importance may be two Snow Leopard technologies, Grand Central Dispatch (GCD) and OpenCL. Both are designed to help developers take advantage of the rapidly proliferating cores and threads in today's microprocessors, with GCD focused on general computing tasks and OpenCL aimed at compute-intensive parallizeable tasks such as graphics and media processing.
Apple has full control over GCD, so our assumption is that their engineers can tune GCD to work seamlessly and easily with the company's Xcode development environment and associated GCC compiler. Athough OpenCL was born at Apple, its open-sourciness is now managend by the Khronos Group. Word on the street is that it's harder to implement than GCD - but we'll wait to see what comes down the pike from these two leaps forward.
We would have asked developers what they learned about GCD and OpenCL at WDCC, but Apple made all attendees promise to keep their lips zipped about what went on during conference sessions. Which leads us to...
Sponsored: Minds Mastering Machines - Call for papers now open