Surrey schoolkids whip out 12ft todger
Prank pops up on Google Earth
The powers that be have ordered the removal of a brick-based jolly jape carried out by pupils from Sutton Grammar School in Surrey - years after school leavers left a message for ET and months after sharp-eyed Google Earth scourers spotted the 12ft todger: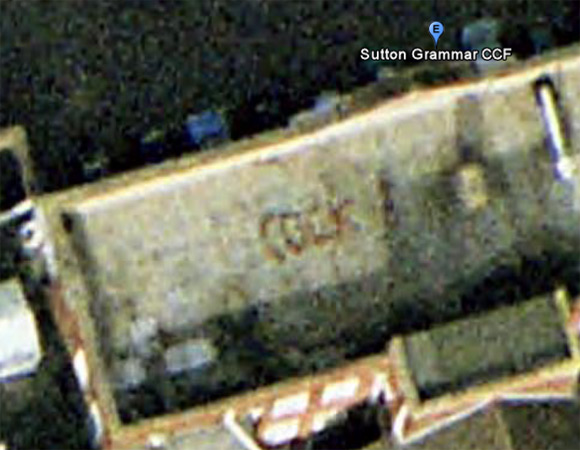 Head Gordon Ironside has now ordered the profane sculptural exclamation (.kmz here) removed, and told the Sun: "It was a light-hearted act. But I'd prefer it wasn't there - or if it wasn't rude." ®
Sponsored: RAID: End of an era?