SAP hits on-demand button
U-turn a go-go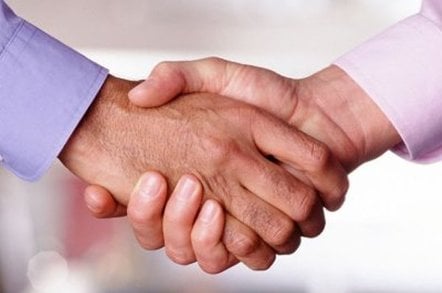 SAP, in a spectacular U-turn, has leapt on board the software-as-a-service bandwagon - the company confirmed its new selling strategy yesterday.
The German software giant, which was speaking at an On-Demand conference in Amsterdam on Wednesday, said it will launch SaaS functionality add-ons for its existing Business Suite ERP customers soon.
It will wedge open the door to its Large Enterprise on-Demand product, to allow companies to bolt on SAP's web offerings with their core, on-site or hosted ERP platforms.
In the past year, many software vendors have been flirting with a variety of business models around punting SaaS offerings at enterprise customers who are increasingly sniffing around cloud-based products, in these recession-hit times.
Up to now, SAP has been reluctant to go down the SaaS route, already heavily represented by the Salesforce.coms of this world.
More recently Microsoft has been making noises in that area, but Redmond has preferred to give SaaS its own meaningless brand name - in the hope of distinguishing it from the competition - with its software plus services offering.
Ultimately, SAP, like Microsoft, has joined the SaaS party late in order to claw back customers who are looking at more creative, cost-effective ways to hold on to some of their cap ex.
In effect, SAP plans to offer a middle-way to its customer base by providing new SaaS functionality to its product, while maintaining the meat and potatoes of the ERP package on-premises. ®
Sponsored: Minds Mastering Machines - Call for papers now open