O2 Joggler family organiser
More PMP than parental PDA
O2's big sell for the Joggler is based on its calendar features. The idea is you set up a calendar or calendars on-line, then access and update them via the Joggler. The calendar can be set to send reminder text messages to family members at predetermined times, alerting them to significant events.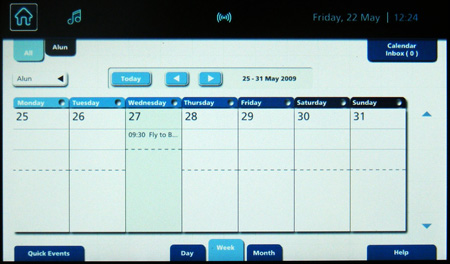 Calendar events can be viewed and updated
SMS messages are free, but only to O2 numbers. Those same users can also send free text messages to any of the calendars set up and associated with their phone number to discover if anything is afoot on a certain day. If so, the Joggler will then send back a text telling them where they need to be and when.
The virtual keyboard takes care of data entry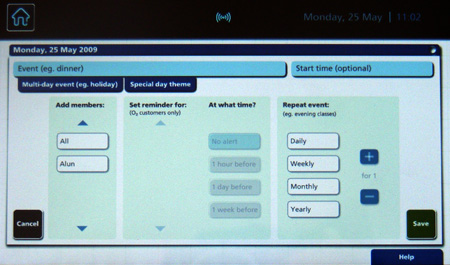 Calendar entries are simple to create
In use, the calendar is very straightforward, with clearly labelled tabs and various colour code options. There are differing levels of access too, so little Johnny can't erase the family plans for the next month. Yet, we can't quite shake the feeling that it's answering a question nobody has asked. After all, if a family is so disorganised that it needs the Joggler's calendar to keep it marching in step, then it's probably too chaotic to use it in the first place.
Sponsored: Minds Mastering Machines - Call for papers now open