Palm Pre's inner iPhone revealed
Comparisons are inevitable. And (mostly) favorable
Deeper inside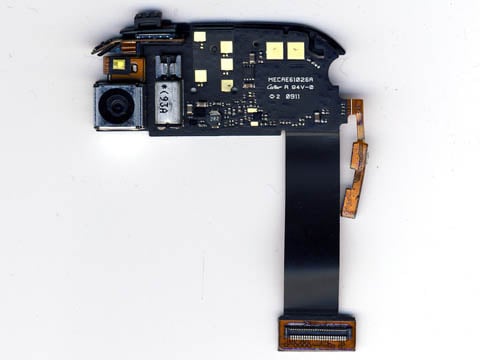 That tiny nubbin above the camera lens is an LED flash
The Pre's 3-megapixel camera is augmented by an LED flash. The iPhone 3G's 2-megapixel camera is about to be upgraded to 3 megapixels in the iPhone 3G S. And although Apple's new camera hardware and software promises a host of improvements, the addition of flash is not one of them.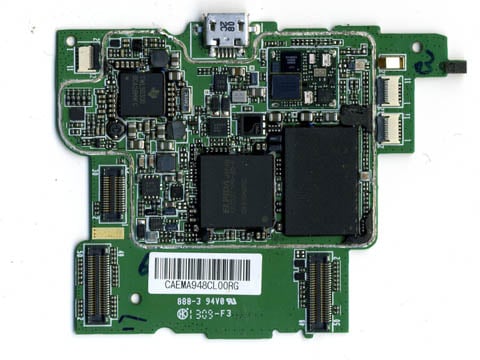 The brains of the outfit
It took an inordinate amount of delicate disassembly to get to the Pre's logic board, which iFixIt describes as being "substantially smaller than the iPhone logic board," adding that this Lilliputianism is "very impressive considering how renowned Apple's engineers are for shrinking hardware footprints." That shrinkage may have been necessary, seeing as how iFixIt reports that the Pre's keyboard makes up 25 per cent of the device's total weight.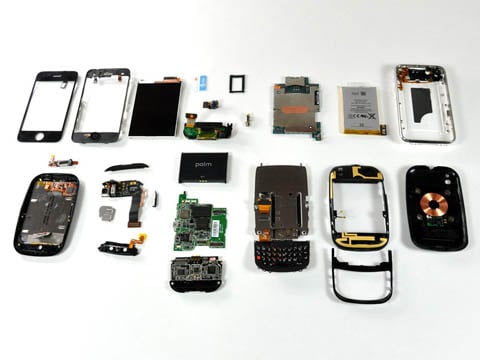 iPhone guts, top; Palm Pre guts, bottom
Summing up, iFixIt says that "In general, this Palm hardware reminds us a lot more of Apple's engineering style than any of [the] hardware we've taken apart by other manufacturers (like Dell)." Hmm... Might this show the influence of ex-Apple hardware chief Jon Rubenstein, who left Apple in March of 2006 and joined Palm as executive chairman of the board in June of 2007? Bet on it.
One final difference between the Pre and the iPhone: According to iFixIt, a Pre packaging blurb says "Inspired by and designed in California." The iPhone's parallel self-description is "Designed by Apple in California."
"Inspired by" California? Here, where we're beset by budget crises, political infighting, and staggering debt?
We wish a better future for Palm. ®
All photos courtesy of iFixIt.
Sponsored: Minds Mastering Machines - Call for papers now open