Storage software following hardware downwards
Symantec doing well, though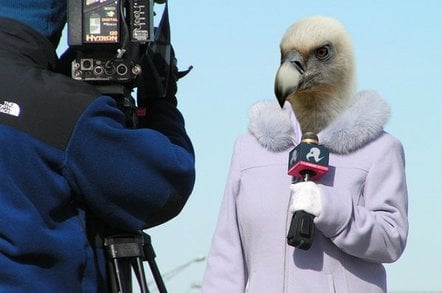 According to market intelligence firm IDC, you're not buying as much storage software as you did last year. Their report shows a 5.2 per cent decline in the first quarter of this year compared to a year ago.
IDC's Worldwide Quarterly Storage Software Tracker reports revenues of $2.8bn in the quarter, half that of the quarter's storage hardware revenues which were down 18.2 per cent over the year. Storage software sales slowed but not that steeply.
The report tracks eight functional storage markets: data protection and recovery, archiving (including email archiving), storage replication, storage management, storage device management, storage infrastructure, file system, and "other".
The slowdown was not even across this storage software spectrum. Laura DuBois, IDC's storage software research director, said: "Predominantly affected were the Device Management, Replication, and Infrastructure markets, all segments closely aligned with the storage systems themselves. File System and Management software were able to grow amidst the current economic climate."
With that in mind it is not that surprising, but still creditable, that Symantec actually grew its revenues while all the storage hardware suppliers and a hardware-free CA saw declining storage software sales.
The top supplier was EMC with a 21.8 per cent revenue share of $612m, down 14.5 per cent from $716m in the same quarter last year. Next was Symantec with its $531m, up 2.5 per cent. IBM was third with $342m, down 7 per cent. NetApp was fourth ($233m) with a 4.7 per cent decline and CA fifth with a 5 per cent decline to $120m.
HP suffered the severest contraction in sales, being in sixth position with a 21.5 per cent fall to $97m. The remaining Others category rose 1 per cent to $870m. ®
Sponsored: Minds Mastering Machines - Call for papers now open