Isilon clusters having swell time
To 5.2PB and 144 nodes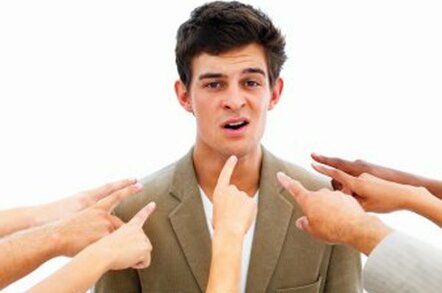 Amazing what software can do. In May, Isilon's maximum capacity was 3.5 petabytes per cluster. Now, with new software, it can grow to over 5PB.
Isilon sells scale-out NAS clusters with each IQ node running the OneFS operating system and acting as a peer in the cluster. Version 5.5 OneFS raises cluster capacity from 96 to 144 nodes, and so reaches 5.2PB of capacity. It delivers up to 45GB/sec of aggregate performance and 1.7 million IOPS in its single file system.
The updated O/S features enhanced storage monitoring and reporting functionality as well as native Windows Active Directory and byte-range locking to increase enterprise applicability. It includes a new version of the FlexProtect application, providing data protection with 50 per cent less overhead than before.
Isilon has also upgraded its replication software, SyncIQ, to version 2.5, and says it provides more speed, intelligence, and efficiency.
A new Back-up Accelerator product is available. It uses OneFS v5.5 running on hardware with dual quad-core Xeon processors, 8GB of RAM, and 4Gbit/s Fibre Channel connectivity, to deliver up to 480MB/sec bandwidth across four concurrent streams. The Back-up Accelerator product can be readily added to any Isilon cluster and reduce the time needed to back up its data. Additional Back-up Accelerators can be added to a cluster to increase backup bandwidth.
The Backup Accelerator and the IQ product platform have both been certified to work with CommVault's Simpana 8 deduplicating data protection software such that backup of file-based data on the IQ nodes can be made to a deduplicated archival storage library.
Isilon has also announced an integrated enterprise back-up solution combining the Back-up Accelerator and Atempo's Time Navigator software.
For comparison purposes, Panasas provides parallel file storage for high performance computing environments. Its 9 Series ActiveStor Parallel Clustered Storage provides up to 440GB capacity, 210,000 IOPS, and 6GB/sec of bandwidth per rack. Racks can be aggregated to provide 100s of GB/sec performance in a single file namespace that extends to petabytes of capacity. Unlike Isilon, Panasas does not provide an upper limit.
Isilon's OneFS 5.5 and SyncIQ 2.5 are both immediately available and free of charge to customers with an active support contract. The company has said SSDs are coming, so we can expect an increase in the IOPS count. Isilon's Back-up Accelerator is available now and listed at $38,550 per node. ®
Sponsored: Minds Mastering Machines - Call for papers now open