Nintendo displays re-hued Wii
The kuro model
Nintendo has rocked the gaming world by unveiling a brand new Wii model.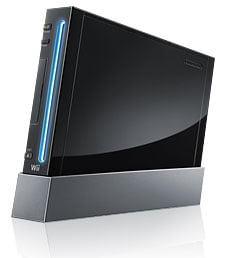 Nintendo's kuro Wii was unveiled in Japan
But don't expect more interactive games, new-fangled controllers or holographic storage, because the updated Wii's innards are identical to that of its predecessor's – the latest model just has a black body.
Yes, the black Wii – officially called "Colour kuro" – has cropped up on the gaming giant's Japanese website.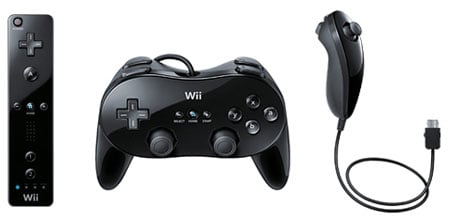 A UK launch hasn't been announced
To ensure that all the peripherals match the console, Nintendo's also kuro-fied the Remote, Nunchuck and classic controller.
The kuro Wii will be available in Japan during August and will cost ¥25,000 (£158/$259/€182). A UK launch date or price hasn't been announced. ®
COMMENTS
Japanese sales numbers
The Wii has been slumping a little in sales in Japan recently, and ever since the original GameBoy the remedy for lowering sales has always been to unleash some new colour schemes. So this seems right on schedule.
Long time coming..
If I remember correctly, they showed the Wii in black back when it was still called "Revolution", and to be honest it always looked better than the iWhite version.
Wow
How do they come up with this stuff?!!! They must have marketing geniuses