12 of the best... mice
Rodent wars
Targus Rechargeable Wireless Mouse With 3-port USB Hub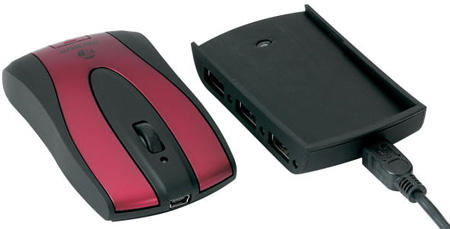 You don't have to listen to too many MacBook Air users moan about their paltry, single USB port to see where Targus are coming from with its combined mouse and USB hub. Rather than labour the problem, Targus has opted for simplicity. This basic but perfectly serviceable mouse connects wirelessly to the USB hub, which, in turn, plugs into the USB port of the computer. To charge the removable AA battery while in use, simply hook up the mouse to the hub using the second USB cable Targus thoughtfully provides. When not in use the USB hub and mouse slot together to form one easily pocketable item. Not rocket science, but still a well thought out device that should find more customers as slimline laptops with fewer USB ports become more common.
Reg Rating 85%
Price £25 Click for the best online price
More Info Targus
Raptor Gaming M3 Platinum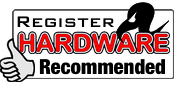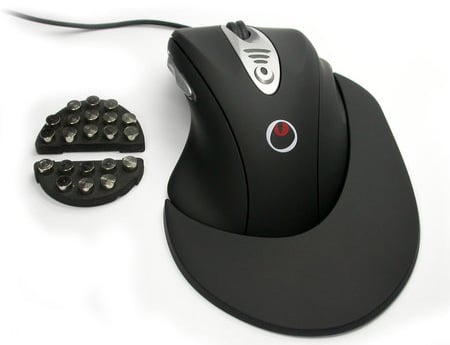 Ah, gaming mice. We've never been wholly convinced that mice optimised for gaming have to be quite so highly specified, but if needs must, then the Raptor M3 is one of the best. With four variable DPI laser settings, weight adjustment between 110g and 155g, six separate exit channels for the USB cable to connect to, plus programmable function buttons, and the M3 is already in a different class. Add to that, the detachable wrist wrest and weight cubby hole covers that can be swapped over to change the size of the contact patch between mouse and mat, plus two nylon cases – one for the mouse and one for the weights. Certainly, you get a lot for your money. The matt body is a nice touch – even after long and sweaty nights on the front lines against the Covenant or the Helghast – it stays firmly in your grip as you leap into the mêlée and generally endure. Not the easiest bit of kit to get hold of in the UK, but worth the effort just so you can say your mouse is called a Raptor.
Reg Rating 90%
Price £75
More Info Raptor
Sponsored: Minds Mastering Machines - Call for papers now open