12 of the best... mice
Rodent wars
Logitech TrackMan Wheel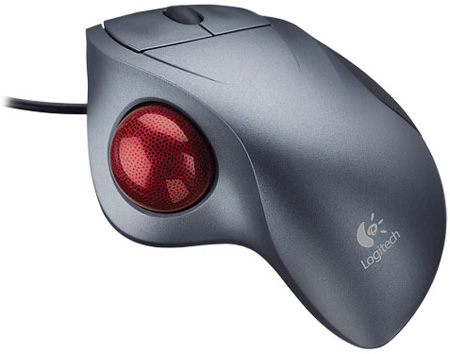 Available in both cordless and wired form Logitech's trackball sits along side the Microsoft Navigator as a near definitive exemplar of the breed – providing you use your right hand of course. The thumb ball itself is perfectly sized, while the sculpted body should fit comfortably into nine out of ten hands. What separates the Logitech from other trackballs we have used is the greater degree of freedom in the ball movement and its tendency not to accumulate organic detritus in the socket. A well thought out and well made device that does exactly what it says on the box. As a bit of kit that has been in constant use here at Vulture Central for several months, we can testify, first hand, to both its durability and reliability.
Reg Rating 90%
Price £40 Click for the best online price
More Info Logitech
Belkin Washable Mouse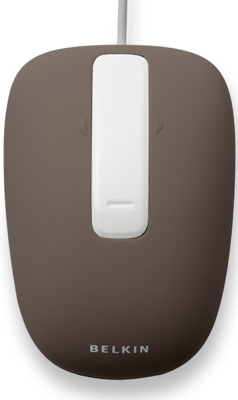 Even those with Howard Hughes-like levels of personal hygiene sometimes recoil in horror from the organic gunk that accumulates in the nooks and crannies of their mice and trackballs. For the mysophobic amongst you, Belkin has come up with the washable mouse. The upper surface of the mouse is coated in a thin sheet of brown rubberised plastic which covers the left and right click buttons and has a white touch sensitive scroll bar seamlessly stuck to it. So, no nasty crevices for sweat and grime to find a home in. The rubber cover feels a little unusual to the touch, but not unpleasant and has the added benefit of damping the click function making the Washable rather agreeable to use. Belkin stresses the Washable is not dishwasher or washing machine proof . Washable, in this instance, means a rinse under the tap with some soapy water.
Reg Rating 75%
Price £20 Click for the best online price
More Info Belkin