Sony PSP Go to hit UK in October
'Worst kept secret' official
In an announcement branded by Sony as "the worst kept secret of E3", the electronics giant has officially unveiled the PlayStation Portable Go.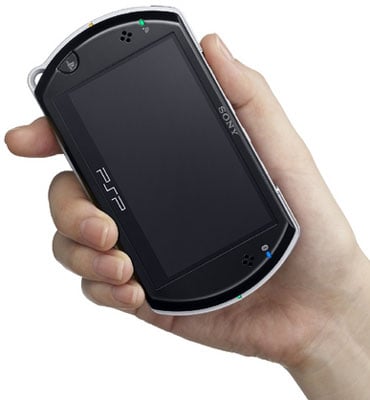 Sony's PSP Go: will land here in October
Despite the UMD-less handheld console's existence slipping out earlier this week in an allegedly leaked promotional video, Sony Computer Entertainment's boss, Kaz Hirai, still managed to reveal one snippet of previously unknown information: the PSP Go will be available on 1 October.
The date applies to both Europe and North America, where it'll cost €249 (£215) and $249 (£150), respectively.
Sadly, because of the video leak, Hirai didn't have much else to add other than to say that the PSP Go's 50 per cent smaller and 40 per cent lighter than previous models. ®
Sponsored: Fast data protection ROI?