Asus and co. co-opt Nvidia's Ion for mini-PCs
Motherboard products in the pipeline too
Computex Yesterday, Asus was "considering" Nvidia's Ion platfom. Today, it has product to show. So have rather a lot of its rival Small, Cheap Computer makers. All of them are demo'ing Ion driven kit at Computex.
Acer's Revo desktop is already launched, but alongside it we will now see similar machines from ASRock, ECS, MSI, Pegatron and others. Asus will use it in one of its all-in-one machines, the Eee Top ET2002, to be precise, and other vendors have Ion-based all-in-ones in the pipeline too.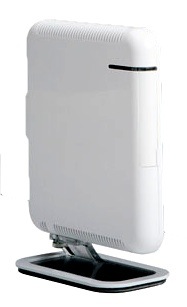 Pegatron's IPP7A-CP: Ion internals, sexy externals
Asus and fellow motherboard makers Zotac and Pegatron will also offer Ion mobos for folk who want to build their own Atom boxes.
VIA's Nano too - it transpires Nvidia will have an Ion chipset that'll work with the VIA CPU too.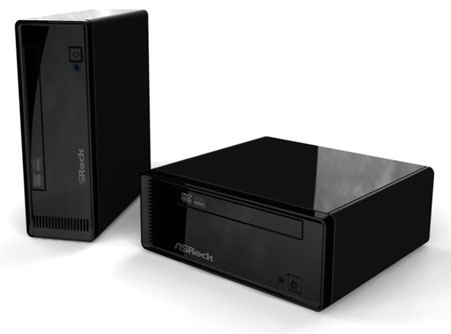 ASRock's ION 330: enabling new form factors? Not
Lenovo has already announced an Ion-based netbook, and joining it this week were fellow Asian vendors Telcast and Weibu. That's good for Nvidia, perhaps, but we were hoping to see more big-name adoption of the platform, keen as we are to see netbooks with rather better graphics than Intel can currently deliver.
Ion adds Nvidia's 9400GM integrated chipset to Intel's Atom CPU, bring to nettops and netbooks the ability to handle 1080p HD video smoothly and to support DirectX 10 games. Nvidia claims a 10x performance lead based on 3DMark06 benchmark numbers. ®
Sponsored: Minds Mastering Machines - Call for papers now open