Emulex says Broadcom unfit to take it over
Alleged cokehound ex-CEO allegedly still influential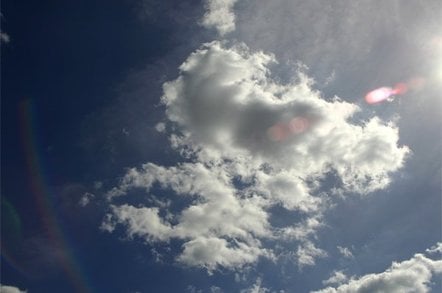 Emulex has filed a law suit alleging that Broadcom is unfit to take it over because a still influential former Broadcom CEO faces federal drug charges.
Emulex is citing the charges in an application for an injunction to prevent the takeover.
Broadcom is trying to take over Emulex with a $9.25/share $764m offer. It wants to gain access to Fibre Channel over Ethernet (FCoE) technology which applies to server adapters (CNAs) and to Ethernet switches. The data centre market is consolidating onto Ethernet as the fundamental networking transport. Emulex is one of three Fibre Channel networking companies with FCoE technology in active development, the others being Brocade and QLogic.
The lawsuit was filed in California's Orange County Superior Court on Friday 29th May with case number 30-2009-00123829-CU-BT-CJC.
According to the Wall Street Journal, Broadcom co-founder and ex-CEO Henry T. Nicholas III faces federal drug-taking charges and sex-lair-related lawsuits. Lurid aspects of the allegations have been aired, including cocaine and Ecstasy addiction and an obsession with prostitutes.
Emulex' court filing says Nicholas is still very influential at Broadcom and was involved in hiring the current CEO, Scott McGregor, who joined Broadcom in 2005. Nicholas left Broadcom in 2003. Another Broadcom co-founder, Henry Samueli, is accused with Williams in the backdating of stock options. He has pleaded guilty and sentencing is awaited.
Emulex says Broadcom is not an honest enterprise, because it has not revealed this pertinent information. They suggest that fraud and permanent injury to Emulex may be the outcome if the takeover is successful.
The WSJ quotes a Broadcom response to this suit which talks of mud-slinging and scorched earth tactics, and the assertion that none of this is relevant to the takeover offer.
It now looks less likely that Emulex wants Broadcom to come back with a better takeover offer. Each side's senior management antipathy to the other has just been raised way beyond the level at which post-takeover co-operation is possible. This lawsuit could be considered a contested takeover ritual, and not to be considered personal at all.
On the other hand, accusing the company behind a takeover of being influenced behind the scenes by a stock options-backdating cokehound and sex addict seems to go slightly beyond the normal bounds of acceptable corporate critical behaviour. ®
Sponsored: Minds Mastering Machines - Call for papers now open