Hackintosher to open US storefront
Numbers don't add up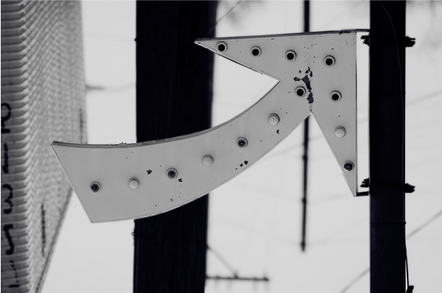 Yet another Mac clone maker has surfaced, but this time with a twist: Quo Computer will sell its hackintoshes in its own bricks-and-mortar retail store in Los Angeles.
As reported on Friday by Cnet News, Quo's founder Rashantha De Silva plans to open his storefront on June 1st. Previous hackintoshers such as Florida's recently bankrupt Psystar and Germany's PearC have been strictly online endeavors.
We haven't met the man, nor have we been immediately able to contact him to hear his point of view, but we question both his faith in Apple's forbearance and his grasp of retail reality.
De Silva told Cnet that "I'm hoping that Apple sees the value in what we are doing." While we are warmed by his glow of optimism, his naïveté is indisputable.
Mac OS X's Software License Agrement (PDF) is quite plain when it says "This License allows you to install, use and run one (1) copy of the Apple Software on a single Apple-labeled computer at a time. You agree not to install, use or run the Apple Software on any non-Apple-labeled computer, or to enable others to do so."
We're no legal eagles, but that seems rather straightforward to us.
Then there's the matter of the retail store. Other hackintoshers have used the web as their storefront for the time-honored reason of low overhead. Real-world stores cost real-world money. Real-world stores in prime retail locations cost serious coin.
Margins must reflect that retail reality - a 30 to 40 per cent margin, at minimum. Many retail outlets that sell lower-priced items, in fact, base their pricing on what the industry calls "keystoning" - meaning doubling the wholesale cost of an item to determine its retail price.
But De Silva says that he plans to sell his entry-level boxes for under $900. Subtract from that figure the price of a retail copy of Mac OS X, and De Silva's sub-$900 machine will net him a mere $750 and change. To match the 2.66GHz speed of Apple's lowest-powered iMac, De Silva will have to pay Intel $348 for the 25-watt part or $316 for the 35-watt part - and that's in lots of 1,000.
Certainly De Silva could put together an acceptable machine with the remaining $400-plus for drives, RAM, motherboard, case, and the rest - not to mention display, keyboard, and mouse - but that's not the point. What matters is his margin-per-unit. And the numbers just don't add up.
And then, of course, there will be legal costs. As De Silva told Cnet about Apple, "They probably will [sue us]." And it goes without saying that Apple's legal team has immeasurably deeper pockets than an L.A. hackintoshing storefronter.
But De Silva dreams big. Cnet reports, for example, that he told them of his plans to "work with school boards to get computers in the hands of children and teachers." As if a cash-strapped public agency would risk major purchases from a company that might be squashed out of existence in a New York minute by Cupertino's law squad.
Quo Computer's website currently displays the company's logo and mantra - "Your computer. Your choice. Your configuration." - and nothing else. Plans are for it to go live next week. Bookmark it, and follow along in this latest saga of starry-eyed David versus steely-eyed Goliath. ®
Sponsored: Minds Mastering Machines - Call for papers now open