HP confirms job cuts will hit research labs
Not just factories closing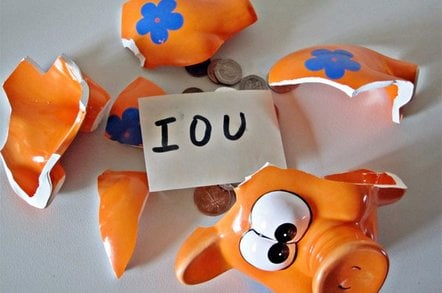 HP has confirmed that yesterday's announcement of UK job cuts will not just hit its manufacturing plant in Scotland, but also HP's research laboratories in Bristol.
The firm will not detail exactly what is happening, but emails from Register readers suggest as many as half its Bristol research staff could be laid off.
A Reg reader told us: "According to various sources and friends, HP has at a single stroke on Thursday HALVED their R&D people based in Bristol, UK on Thursday. 3 entire labs are to be axed. Approx 70 or so positions are to be eliminated - with completion towards the end of this year."
Another email read:
HP has also slashed its five remaining laboratories in Bristol (HP Labs) to two as well as closing all of its Japanese research. US and Israeli sites seem to have come off almost unscathed so this looks as though the company is retrenching to the US. Speculative research is out with teams such as HP's semantic web group up and offing.

With only two labs left in Bristol - a very well respected security group and a 'cloudy-web-x.0' thing - and look how much use HP puts that type of thing too - one wonders how long HP Labs Europe has to live? Bill and Dave would spin in their graves (and of course it is interesting to speculate whether they would need to contra rotate to maintain some semblance of stability.
HP announced yesterday it was cutting 5,700 jobs in Europe with some 700 to go in the UK. But the focus was on its manufacturing plant in Scotland where, we were told, products had become increasingly commoditised and the sites were under-used.
Given the current economic climate and continued pressure on costs it seemed reasonable that manufacturing work was going to the Czech Republic.
But cutting back HP's famous research sites will be more controversial.
HP said: "HP Labs is streamlining its research portfolio to further sharpen its focus on creating a pipeline of high-impact innovation with a clear path to market that addresses the most important customer challenges. HP is committed to bringing breakthrough innovation to market quickly, and HP Labs will continue to play a significant role in this effort."
A spokesman for HP Labs told us: "This is not about retrenching to the US. It is the result of a review of the work of HP Labs which decided we should focus more on research with a more direct route to market. So the two remaining labs will focus on security and adapative infrastructures or cloud computing. But there will still be more exploratory research going in Palo Alto and elsewhere."®
Sponsored: Minds Mastering Machines - Call for papers now open