Google nukes Norks
Peninsula cartographically cleansed of commies
No matter, because those of you with Google Earth can enjoy detailed analysis of the Communist state's infrastructure thanks to North Korean Economy Watch, which recently enjoyed some Wall Street Journal coverage for its "citizen spy" map of the country.
And pretty comprehensive it is too. Here's an overlay of the suspected location of North Korea's 2006 underground nuke test in Kilju province: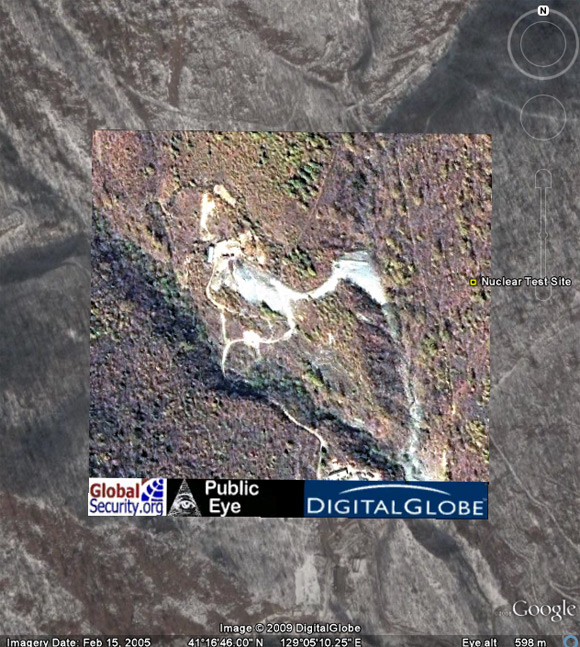 Not much too see, but here's something more interesting: Kim Jong Il's private floating swimming pool: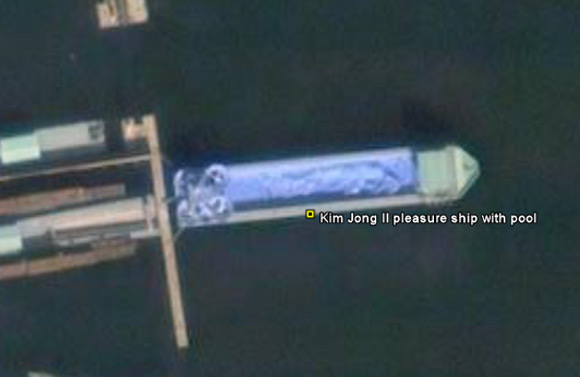 This vessel, moored in Wonsan, apparently boasts a 50-metre pool with two water slides. According to the Nork supremo's former chef, Kenji Fujimoto, it's close to the leader's favourite villa, where he enjoyed a diet of shark's fin soup four times a week, sushi once a week, and dog soup on Sundays. ®
Sponsored: Are DLP and DTP still an issue?