AMD cuts Opteron prices pre-Istanbul
Dual-cores dropped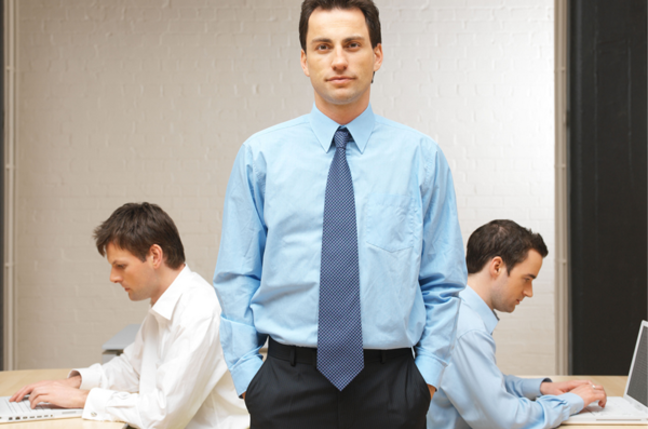 Over the Memorial Day holiday, x64 chip designer and seller (but no longer maker) Advanced Micro Devices cut prices for its Opteron line of processors for servers and workstations. The price cuts come as rival Intel is cranking up the pressure with its "Nehalem EP" Xeon 3500s and 5500s for one and two-socket servers and as AMD is preparing to launch its six-core "Istanbul" Opterons.
AMD did not make a formal announcement of the price cuts, but a spokesperson for the company said that, generally speaking, the price cuts were a "waterfall," where chip prices all shift down one step in the models, which are ranked in ascending order by clock speed.
The price cuts went into effect on May 25, and in addition to slashing prices on its quad-core chips, AMD appears to have killed off its dual-core Opterons, which are no longer part of the price list. As you can see from this list, the company is still selling Athlon processors with one or two cores, Semprons with one core, and tri-core Phenoms in addition to quad-core Phenoms and Opterons. AMD is also, according to the spokesperson, selling dual-core embedded Opteron processors, which are not part of its normal price list.
With these price cuts, the cost of an Opteron processor has come down significantly since the quad-core "Shanghai" chips were launched back in November 2008. AMD launched peppier Shanghai Special Edition (higher wattage) and Highly Efficient (low-wattage) Opterons back in January, and in late April, AMD kicked out some faster standard Shanghai parts as well as faster SE, HE, and EE parts. (The standard Shanghai parts have a 75 watt rating, while the EEs, short for extremely efficient, are rated at 40 watts, the HEs are rated at 55 watts and the SEs burn at 105 watts).
The price cuts AMD announced on May 25 were substantial, and that is the best indication that the company plans to be aggressive with its pricing on the six-core Istanbul Opterons. Back in November, for example, the top-end Shanghai part for two-socket servers was the Opteron 2384, which ran at 2.7 GHz and which cost $989 a pop in 1,000 unit quantities. As of May 25, the price is $523 each. Not all Opterons have had price cuts, by the way, but here are the ones that have had changes:
Opteron 2393/2386 SE, 3.1/2.8 GHz: from $1,165 to $873, down 25.1 per cent
Opteron 2389, 2.9 GHz: from $989 to $698, down 29.4 per cent
Opteron 2387, 2.8 GHz: from $873 to $523, down 40.1 per cent
Opteron 2384, 2.7 GHz: from $698 to $523, down 25.1 per cent
Opteron 2382, 2.6 GHz: from $523 to $316, down 39.6 per cent
Opteron 2380, 2.5 GHz: from $377 to $316, down 16.2 per cent
Opteron 2378, 2.4 GHz: from $255 to $174, down 31.8 per cent
Opteron 2381 HE, 2.5 GHz: from $575 to $455, down 20.9 per cent
Opteron 2379 HE, 2.4 GHz: from $450 to $316, down 29.8 per cent
Opteron 2374 HE, 2.2 GHz: from $255 to $174, down 31.8 per cent
Opteron 8389, 2.9 GHz: from $2,649 to $2,149, down 18.9 per cent
Opteron 8287, 2.8 GHz: from $2,149 to $1,865, down 13.2 per cent
Opteron 8284, 2.7 GHz: from $1,865 to $,1,514, down 18.8 per cent
Opteron 8382, 2.6 GHz: from $1,514 to $1,165, down 23.1 per cent
Opteron 8280, 2.5 GHz: from $1,165 to $989, down 15.1 per cent
Opteron 8278, 2.4 GHz: from $989 to $873, down 11.7 per cent
It comes as no surprise that the price cuts are deepest where Intel is being most aggressive, with the quad-core Nehalem EP chips used in two-socket servers, and that the price cuts were shallowest where Intel has just revealed that it won't get its eight-core "Nehalem EX" Xeon 7500s into the field until early 2010. Don't be surprised when Intel slashes its prices on quad-core and six-core "Dunnington" Xeon 7400s in the wake of the Istanbul announcement. ®
Sponsored: Are DLP and DTP still an issue?