Gov spunks hundreds of thousands on mobe condom clip
Prophylactic promo reaches 5k viewers
Much backslapping at the Department for Children, Schools and Families whose safe-sex mobile phone drama, Thmbnls, has been shortlisted for a Meffy (Mobile Entertainment Award). It ought to be gong-worthy, given the series is costing the UK taxpayer more than fifty quid per viewer.
The department has spent 4.6 million nicker on its "Want respect? Use a Condom" promotion, the centrepiece of which is a weekly drama sent direct to mobile phones for free. The government even takes care of the data costs.
It's that drama that has been shortlisted for the industry award recognising the campaign's "effectiveness" and "quantifiable business benefits" despite the fact that only 5,054 viewers are subscribed to the series which cost more than quarter of a million quid to shoot.
Not that £250,000 is the only cash that Thmbnls consumed: the PR agency signed up to promote the series trousered more than that, and we still don't know how much was spent on the website and assorted other promotional material as it becomes harder to separate out from the larger campaign. There's also the cost of distributing the series to subscribers which isn't included - though the project saved money there by keeping viewing figures down.
We reported on the £4.6m budget back in March, at which time we didn't manage to get any kind of breakdown of the campaign costs despite repeated attempts. That piece so incensed Register reader Dave Gunn that he pursued a Freedom of Information request to find out exactly how many people were subscribed to the drama, and how much cash had been spent making it; after a bit of a struggle he finally obtained the 5k figure which (discounting promotion and distribution) comes down to £50 a head.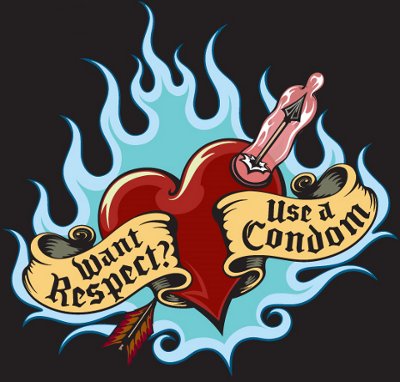 Want respect - don't piss away money on Web 2.0 rubbish
Not that the pitch PR agency 20:20 London made to the Mobile Entertainment Forum makes any mention of that - they'd prefer to concentrate on the tens of thousands of views the YouTube trailer got. Those figures are real enough, but that makes it all the more remarkable that the following episodes only managed to average about 30 viewings. Thmbnls does have a Facebook presence, but it only counts 357 fans, while the Twitter channel can only manage 237 followers - the pitch skipped over those details too.
Preventing teenage pregnancies is an important thing, and government money can be well spent that way, but it's hard to see how the makers of Thmbnls can keep a straight face when judged against "Increased brand awareness & statistical evidence" or "Quantifiable business benefits".
We hope the Meffy judges won't be as dazzled by the new technology as the people who approved the budget for the drama no one watched. ®
Sponsored: Minds Mastering Machines - Call for papers now open