Sun rolls out turbo-munchkin cluster storage box
7310 wheeled out of garage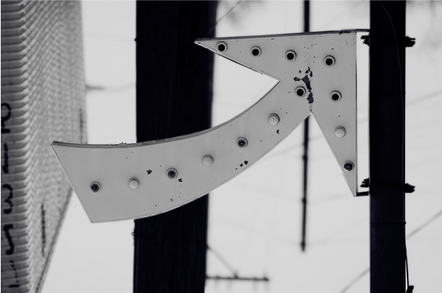 Sun has introduced an entry-level 7000 cluster configuration, for users needing high-availability with up to 96TB of capacity.
In November, 2008, Sun announced three members of the 7000 Unified Storage family: the 7110 entry-level with a single quad-core Opteron controller, the dual quad-core Opteron-powered 7210, and a dual-node clusterable 7410. With updates announced earlier in May, the 7110 supports up to 4TB of capacity while the 7210 had its maximum capacity lifted to 142TB, with 18GB of write acceleration solid state cache optionally available. The system combines DRAM, flash and disk storage capacity into a single hybrid storage pool.
The 7410 scales up to four quad-core Opterons per controller, and supports up to 600GB of read acceleration SSD (per controller), as well as 18GB of write acceleration SSD along with up to 576TB of disk storage.
The new 7310 supports up to two quad-core Opterons per controller and up to just 96TB of disk storage, appreciably less than the 7410, and also less than the 7210. Like the 7410 it can have up to 600GB of read acceleration cache per controller, meaning 1.2TB in a cluster. The accent is on fast read access to data rather than on high capacity. It also supports optional write acceleration flash, but Sun doesn't say how much. Read the feeds and speeds here.
The 7000 line supports a fulsome set of software capabilities, including features like CIFS, NFS, replication, and snapshot restore, plus iSCSI, Sun's powerful ZFS file system, DTrace analytics software and more. The systems are said to be capable of being installed and made operational in minutes and to be extremely simple to manage.
John Fowler, Sun's Systems EVP, said: "The new Sun Storage 7310 expands the line and opens up a door for entry-level enterprises to experience the power and economic benefits of Unified Storage." Possibly with the Oracle acquisition in mind, Sun says the 7310 is targeted at customers requiring mission-critical storage across a range of uses that includes Windows operating environments, disaster recovery and Oracle databases.
The Sun Storage 7310 is available today and starts at a price of $40,165. For comparison, at the 7410's launch in November last year a single-node 7410 was priced at $57,490 for 12TB, with a dual node 12TB version costing $89,490. ®
Sponsored: Minds Mastering Machines - Call for papers now open