Greenpeace pushes Ballmer to intervene on climate
Hey Steve get offa that cloud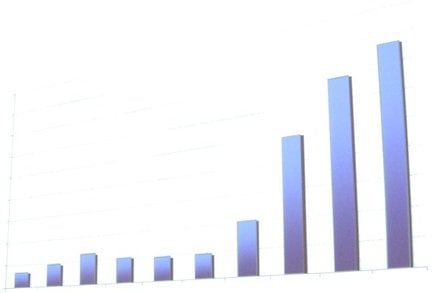 The efforts of climate activists to turn the CEOs of international IT megacorps into atmosphere-hugging greenies are having little impact, according to Greenpeace.
The results of the pressure group's Cool IT Challenge (geddit?), released today, awarded IBM's Sam Palmisano and Sun's Jonathan Schwartz top spot among green IT chiefs, each with a meagre 29 out of 100 points.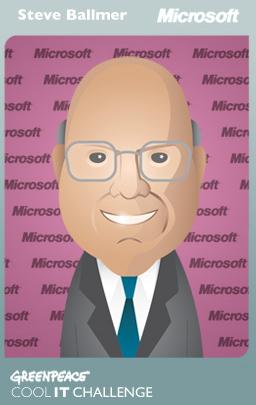 Er, Steve Ballmer, apparently
Greenpeace hopes to turn IT bosses into "climate advocates and solution providers", but has a long way to go lobbying the likes of Stephen S Ballmer (pictured, allegedly), who scored just seven out of 100, including a zero out of 25 for his political advocacy on climate.
The wisdom of encouraging Ballmer's involvement in climate policy perhaps remains open to debate, but Greenpeace is determined to pressgang him and other tech CEOs as campaigners.
"While governments across the globe are debating climate-saving policy, it is disappointing that innovative IT companies who stand to profit handsomely from tech solutions that reduce [greenhouse gases] are sitting on the fence when it comes to advocating for science-based greenhouse gas emissions cuts," said Zeina Al Hajj, head of Greenpeace's IT campaign.
Other low scorers include Sony's Howard Stringer, HP's Mark Hurd and Nokia boss Olli Kallasvuo. They were also rated on their public climate speeches, company emissions targets, use of renewable energy and "climate solutions", which apparently means pushing IT use to reduce carbon emissions in other parts of the economy.
Google's Eric Schmidt doesn't appear on the leaderboard, but that's because, as we all know, Google's globe-spanning network of massive data centres is powered by dreams and rainbows.
There's more about the Cool IT Challenge, including the full leaderboard here. ®
Sponsored: Minds Mastering Machines - Call for papers now open