Sony Ericsson C905 Plus
Flagship photo phone functions facelift
Review Praised for combining quality optics with top-notch phone features, Sony Ericsson's 'C for camera' series has raised the bar again with the C905 Plus. It's basically an upgrade of the existing C905 8.1Mp Cyber-shot camphone with expanded memory, a grin gabbing Smile Shutter feature, plus extra applications including Youtube and the BBC iPlayer.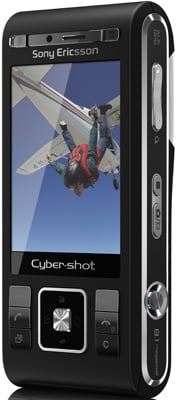 Sony Ericsson's C905 Plus: existing C905 users get a free 'Plus' upgrade, allegedly
Sony Ericsson hasn't changed the casing of the C905 Plus. It's still very much on the chubby side, even for a slider, at 104 x 49 x 18mm and 136g. Now we can understand the need for girth when you have a high-spec camera that requires a quality lens, but does the rest of it have to be so chunky?
Around the sides are SE's standard two-pronged power plug, Memory Stick Micro card slot, volume rocker and two buttons to operate the camera – one is the shutter button, the other toggles between video and still camera options. There's also a button that takes you directly to your photo gallery. The unit comes supplied with a hefty 8GB storage card, as standard, to supplement the 160MB of onboard memory – a big jump from the 2GB card offering on the original C905.
On the back is a chunky lens cover that requires a push in before you can slide it open and the Xenon flash has been retained. It's a step up from the vast majority of camphones, even 8-megapixel ones like the Samsung i8510, although you'll find a similar flash on the LG KC910i Renoir. It's fairly quick to respond – about two seconds from sliding the lens cover and the autofocus takes about the same time to take a snap when you press the shutter button. That's a shade quicker than most similar spec'd camphones.
A tap on one of the soft keys brings up an extensive settings menu with all sorts of goodies including the new Smile Shutter, which automatically takes a snap when the camera detects a smile in range. BestPic takes a series of seven shots, three before and three after you press the shutter, and Panorama can map three pictures together for a 180-degree view.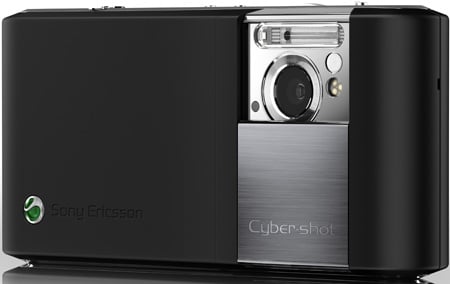 Photo finish: a sharp shooter for stills but the video resolution is disappointing
There's a 16x digital zoom available if you really can't get close enough, though the drop in quality at that level will probably make you wish you'd made more of an effort. There's also image stabilisation and a Smart Contrast option, which aims to bring out details in darker areas – it works too.
Sponsored: Minds Mastering Machines - Call for papers now open