Digital Universe adds sextillions to hit 487 billion gigs
30 billion iPod Touches. Loads, anyway...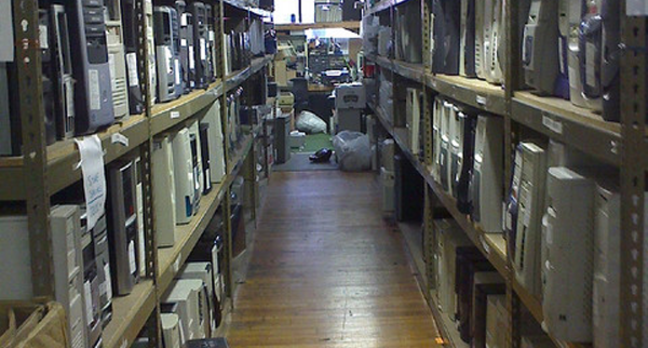 Comment IDC has under-predicted the growth in the amount of digital information, again, with millions of gigabytes of extra data created in 2008. The tech research firm claims business CIOs are having to make tough decisions, as huge information growth places ever-increasing demands on shrinking resources.
John Gantz, IDC's chief research officer, said the number of new digital information bits created in 2008 was 3,892,179,868,480,350,000,000, which should be read as 3 sextillion, 892 quintillion, 179 quadrillion, 868 trillion, 480 billion, 350 million.
The distributed puffery for the report, IDC's Worldwide Digital Marketplace Model and Forecast, 2009, says: "The most surprising fact is that, in 2008, the amount and pace of information passed over the Internet, phone networks, and airwaves actually increased faster than IDC had predicted last year – to the tune of millions of gigabytes. This is a problem for businesses."
It certainly is. If you can't trust IDC predictions then you might wonder if it is worth paying for them. But that's not what IDC means, because it says that IT budgets are down, while digital content creation is up.
With glee, IDC sizes the digital universe in 2008 at 487 billion gigabytes. People are taking pictures, making phone calls, sending emails, blogging, and putting up videos on YouTube. Enterprises are capturing daily transaction records and adding to their data warehouses. The amount of security-intensive information is on the rise. Governments are requiring more information be kept and protected, forcing the migration to digital TV, and taking surveillance photos of their citizens. A continuous gush of gigabytes springs into being: according to IDC, the binary data created last year would have filled 30 billion Apple iPod Touches.
This boom in digital information, this tsunami of terabytes coming our way, spells opportunity for many.
EMC, which commissioned the report, and IDC have a plan, but you must wade through the PowerPoint to find out what it is. Somehow it will likely involve buying EMC products and services and there's bound to be cloud storage and EMC information management software and services in there, somewhere.
It's time for another approach. A usually unreliable source tells us that Data Domain is commissioning a report on the effects of de-duplicating the digital universe. Preliminary research indicates that it could shrink by up to 70 per cent, putting a severe crimp in storage product sales. Now that would be a problem. At least, it would be for storage vendors.
Ocarina says that's nothing. Think of all those You Tube videos its content-aware compression could reduce to a fraction of their original size. We would only need 30 Apple iPod Touches then, or one or two more. Eat your heart out, Data Domain. ®
Bootnote
Data Domain was thought to be considering a take-over bid for Ocarina. But now it isn't, as NetApp has just bought Data Domain. ®
Sponsored: Application managers: What's keeping you up at night?