Street View prowls the Emerald Isle
Red the new black for Irish spymobile, reader snap confirms
And finally, since it's Friday, something for those of you who enjoyed our recent Colonel Sanders privacy exposé - further evidence of Google's commitment to protect innocents from prying internet eyes: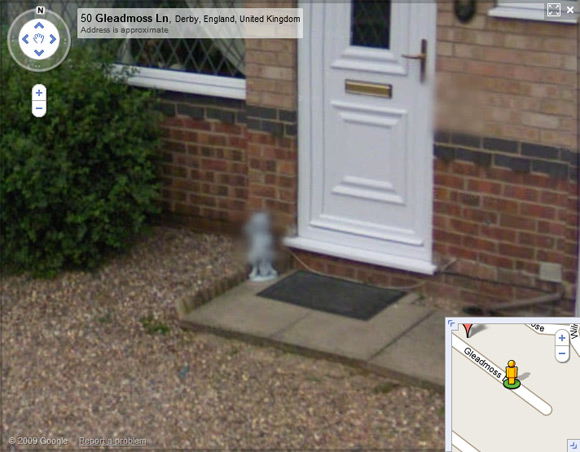 In case you're wondering, Leigh Rooney explains that the search monolith has is this case blurred out his neighbour's concrete cat statue. Good work. ®
Sponsored: RAID: End of an era?