ToysRus unleashes Devil's Whore on innocent kiddies
Mephistophelean strumpet heads suggested kids' viewing
We reckon that ToysRus had better have a quick word with its parter Lovefilm about the DVD rental outfit's recommended viewing algorithm: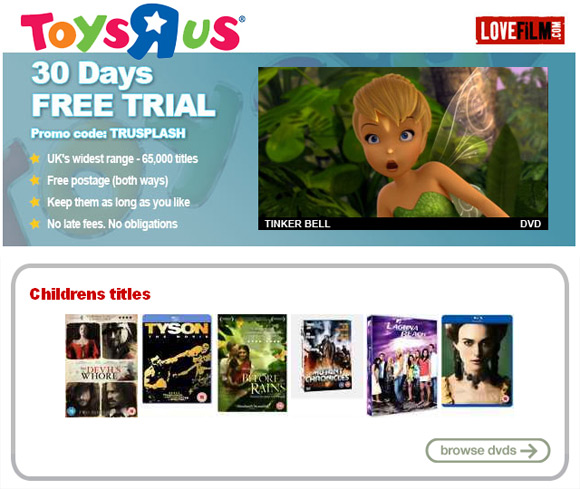 We're obliged to reader Jack Lear for bringing this outrage to our attention, and have of course made our dossier available to the relevant authorities.
For the record, The Devil's Whore had this morning decided to take a break from thrusting her attentions on wide-eyed kiddies, but Tyson (15 cert) was still strutting his stuff, and parents would probably prefer if junior was not exposed to Mirrors (18 cert). ®
Sponsored: Are DLP and DTP still an issue?