Intel Xeon W5580 workstation desktop processor
Worth sticking in your PC?
Review While we were reviewing the Intel Xeon W5580 it was hard to ignore the similarity between the new Xeon and Intel's desktop Core i7. After a fair amount of testing, it became apparent that the Xeon W5580 is identical to the Core i7 965 Extreme, except that you can run two Xeons on a workstation motherboard and the price is astronomical. That's £1300 for each CPU plus the thick end of £500 for an Intel S5520SC motherboard.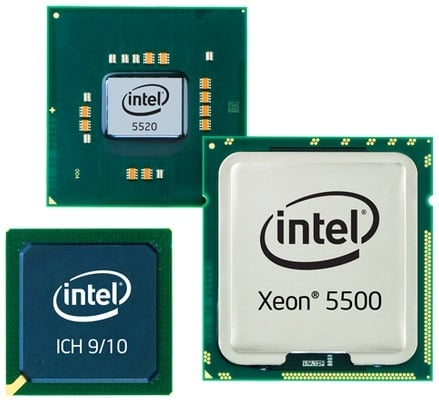 Intel's Xeon 5500: mightily impressive
We ended up mightily impressed by the new Xeons but there's no getting away from the fact that we got hung up on the idea that the Xeon might be a super duper desktop processor. Once the dust had settled, we thought it would be a good idea to take a second look at W5580 using a more appropriate selection of software consisting of Sandra 2009 to measure memory bandwidth; Handbrake 0.9.3 for recoding movies; Autodesk 3DS Max 2009, Cinebench R10 and the latest Beta of POV-Ray for 3D rendering; and Geekbench 2.1 for general CPU testing.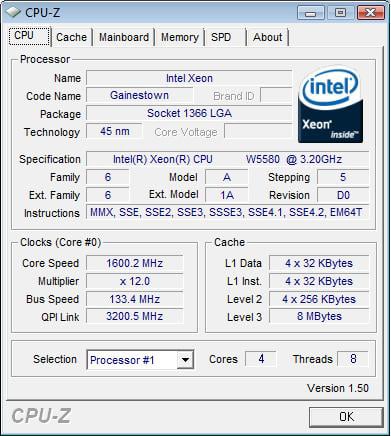 We came up with four test systems of which two were reused from the W5580 review and two were dragged from a cupboard. The repeat systems were the Xeon W5580 and Intel S5520SC combo and the Intel Skulltrail system, which uses two Core 2 Extreme QX9775 processors on an Intel D5400XS motherboard.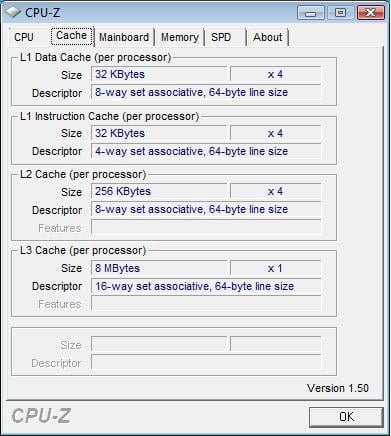 Then we had a scout around the office for older workstation hardware and came up with the Intel V8 system - it consists of twin 3.0GHz Xeon X5365 processors on an Intel X5000XVN motherboard. We also found a pair of 2.4GHz 604-pin Xeons plugged into an Asus PCH-DL motherboard that's so old that it uses an Intel 875P chipset.
Sponsored: Minds Mastering Machines - Call for papers now open