Linutop 2
Linux desktop lightweight – in more ways than one?
By default, it's locked-down with automatic login and no automatic updates. The basics are there – it comes with Adobe's Flash player preloaded and OpenOffice 2.4 runs surprisingly well. In fact, this review was written on the machine itself, utterly painlessly. But only users with very low expectations would be happy with it as their main computer.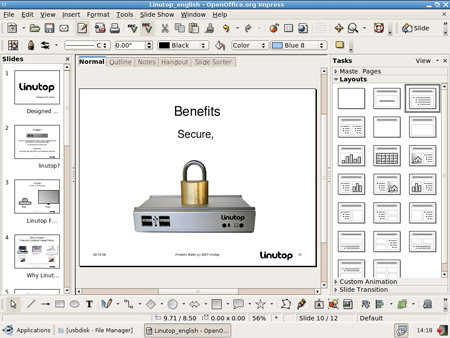 Open Office is already installed and performs well
Yet it's not a Small Cheap Computer, either. It's certainly compact and bijou, but it's €280 – about £247. While some thin clients, such a Wyse Winterm, can run to £400 or more, £250 is fairly standard for the cheaper, Linux-based end of the thin client market, and these are more powerful, gigaHertz-class Via or Atom-powered machines. So, it's relatively expensive and slow, even compared to low-performance laptots or thin clients with Via C7 chips. Is that the final nail in the Linutop's coffin?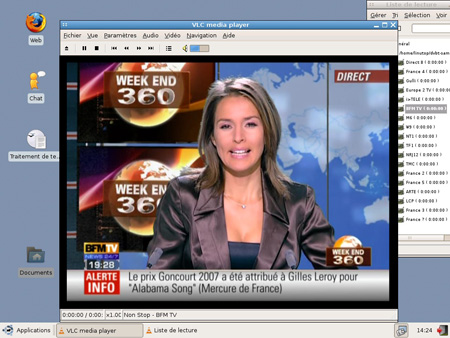 Streaming video is possible but not exactly dependable
No, because unlike a thin client, a Linutop is designed to happily operate entirely standalone, or even for simple Internet-facing tasks. Unlike a "laptot", it's entirely fanless, with no moving parts, and uses standard external screens and I/O devices. There are places where a silent, cool-running all-solid-state PC could be very useful – and where its thrifty usage of electricity could mean it paid for itself in a year or two.
Sponsored: Minds Mastering Machines - Call for papers now open